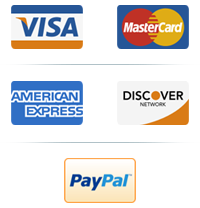 About Soft Paws for Dogs
The application is simple.
Just fill each nail cap with the adhesive provided, and slide it on over the nail.
It's that easy!
Invented by a veterinarian, Dr. Toby Wexler, Soft Paws has been on the market since 1990.
Each Soft Paws® take home kit contains everything required to apply the nail covers at home. Including easy-to-follow instructions.
The nail caps help protect you, your loved ones and your belongings from problem dog scratching such as:
Damage to Household Surfaces:
Hardwood Floors
Doors
Walls
Screens
Furniture
Carpets
The nail caps effectively blunt your dog's nails so their ability to scratch surfaces is significantly reduced.
Canine Skin Conditions:
Allergic Skin Conditions
Chronic Scratching
By blunting the nails, less damage occurs when your dog scratches. This can help your dog's skin heal faster.
For your protection:
Dogs that Jump Up & Scratch
Elderly People with Fragile Skin
Diabetics
People taking Blood Thinners
Soft Paws can help you to feel more relaxed about enjoying your dog's affection by blunting your dog's nails.
VET-APPROVED TO STOP PROBLEM SCRATCHING
Soft Paws® and dried adhesive are non-toxic and completely safe. Even if your dog swallows one, the nail cap will safely pass through the digestive system.
Economical Price! Only $19.95 to $23.95 per package (depending on size)
Each Soft Paws® kit contains 40 nail caps, 2 tubes of adhesive, applicator tips and easy-to-follow instructions. One kit contains enough for four front-paw applications or two four-paw applications. Each application lasts approximately 4-6 weeks; therefore, each kit lasts approximately 3-4 months for two four paw applications and is only $19.95 - $23.95.
Soft Paws® for Dogs are available in the following sizes:
X-Small, Small, Medium, Large, X-Large, XX-Large, Jumbo. See size guidelines.

And come in a variety of great colors and color combinations! After choosing the appropriate size for purchase, you may select from the available colors.
If you have any questions, visit our Questions and Answers page or contact us. You may also call us 24 hours a day, 7 days a week at 1-800-989-2542.