Testimonials cats Page 14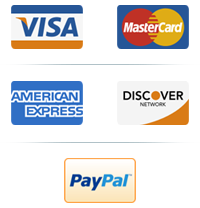 Testimonials cats Page 14
Hi, my name is Kristina Folcik and I recently purchased your Soft Paws! I love them and my kitten looks so cute with them on! Everyone wishes they knew about them before they got their cats declawed! I got the red ones and people think I painted her nails. She is such a little girl now! I take her everywhere and I get so many comments on them and I love them so much I have been carrying your website with me so I can give it out! This is an excellent way to keep her from destroying our place without hurting her!! Thank you! I will send you a picture as soon as it comes back.
Kristina
I just wanted to tell you how happy I am with this product. We are "owned" by seven of the sweetest cats on the planet - four of them we've had for years and had them declawed when we first got them as that was the 'thing to do' at the time. Since then, we've learned what a cruel act declawing is, and when we adopted the last three over the past 4 months, we looked at Soft Paws as an alternative. It has been absolutely fantastic! We were taking the cats to the vet to have them applied but thought I'd try it myself and ordered a kit. The application was much easier than I expected and my three new kitties are now all running around with hot pink toes! (I've found that the hot pink ones make it easy to see when a cat has lost a tip.) My declawed cats are safe from accidental injury when they play with the cats who still have their claws, and my house is safe from anyone who thinks that the furniture is a good place to sharpen! I am so pleased with this product and will continue to order it.
This is the best pet product to come along in ages and I have been telling all of my cat-owning friends that this is something they should try.
Regards,
Cathy M.
I just have to rave about your nail cover products for cats (and raving I usually do not do about things). We rescued a full grown cat from a shelter in July after he had been in a cage for nearly 2 months. He is a large cat of over 15 pounds of mostly muscle. When he came home with us he developed some issues of trust and aggression. He was literally attacking me and drawing blood when he would bite and scratch. It got to the point in the first two weeks that we did not know if we could keep him so an expensive declawing procedure was out of the question but something had to be done. I ordered the Soft Paws hoping they would help a little at the least but in my mind I felt he would probably get them off faster than we would get them on. Needless to say he is on his second set now and we are getting ready to replace them with a third set soon. Each set has stayed on until WE took them off. He is a wonderful cat now and we would not give him up for anything. We have also decided to stay with the Soft Paws instead of declawing. We have also recommended your product to several friends and co-workers who have tried them and loved them too. Thank you for making such a wonderful product.
The family of Tommy Boy Miller-Chilson
Dear Dr. Schelling, I spoke to you this week concerning the kitten Soft Paws you sent us. My husband says "they are a miracle." You saved our kitten! We just moved into a house we have been renovating for three years and our architect gave us a 10 week old Siamese as a house warming gift. Our kitten promptly attacked all of our new (mostly Italian) furniture. We couldn't bear the thought of giving her away but we also knew we couldn't have her shred our new furniture. Our vet helped us apply the first several nails on Wednesday night, and then we applied the rest at home. We are so happy! Our kitten is so happy. She doesn't seem to mind the nails at all. So, I just wanted to write you and tell you that you saved our kitten! And we're having a blast with her.
Thank you.
Robbi R., Steve L. and Ricki the Kitten
I can not tell you how happy I am to have Soft Paws. I have struggled with clawed furniture for two years now. I refuse to declaw as it is very painful and dangerous. When my vet told me about these, I immediately ordered them. They work great, and my cats do not seem to know they are there. I am so glad someone came up with this wonderful idea!
Thank you!
Stacey
Thank you SO much for your wonderful product. I'm not a very easily satisfied customer, and I definitely had my doubts about whether these would work for my cats. I have some of the most finicky, picky, neurotic cats. I thought, well I'm sure they would work for your average cat, but there's no way that my cats will tolerate them. I did have to wrestle with them to get them on, but no more than for a regular nail-clipping. Once they were on, they ran off and licked their paws for hours and I figured ... aha, see, I knew it wouldn't work, they'll pull them off by tomorrow. But by the next day both of my cats seem to have forgotten that they were there altogether! I'm amazed! And now, three or four weeks later, they still haven't fallen off! Great work!
-Irene S.
I would just like to thank you for such a wonderful product. It is a wonderful alternative to declawing. I have a suggestion. Maybe you should make them in holiday colors. Like red and green for Christmas or orange and black for Halloween. Thanks again.
Karen and Bjorn V.
I very rarely comment on any products that I receive, but Soft Paws are absolutely amazing. My cat is such a playful cat that he doesn't realize that when he bites and claws us his scratches hurt...up to the point of bleeding and scaring in my case. But with Soft Paws...no more scars for me!!! Thanks for making me think twice about declawing. I think I'll order the blue and purple next time!
Sincerely,
Luvelle R.
Just wanted to thank you for such a great product. My leather chairs and my cat (Cinnamon) were not getting along as he liked to rest on the top of them straddling them and using his claws to keep his balance. They where no problem to put on and he didn't even put up a fight or even notice afterwards.
Thank You,
Robert H.
I would like to add that my husband and I love your product. I am forever thankful that I will never have to even consider declawing my cats. Not that that was ever an option really, but when we bought new furniture I was concerned about our investment. When I found Soft paws online I ordered them immediately and they have been as great as you advertise. My cats don't seem to even notice them, my furniture is fine, and as an added bonus my babies look adorable with their "manicured" nails.
Thanks again,
Sara B.
I'm a volunteer cats expert on practical-pet-care.com and allexperts.com. I get a fair share of frustrated cat owners seeking ways to stop their cats from scratching inappropriately. I firmly stand against declawing, so I do not offer this as a viable solution. But maybe a couple years ago, I saw your ad in Cat Fancy Magazine (I'm addicted!). I never had a need to try Soft Paws, but I always suggested trying them to all the cat owners who have ever contacted me with a problem scratcher, and I gave them a link to your site.
A couple months ago, I took in an orphaned kitten who has decided he will not use natural wood, sisal, or a carpeted post to scratch. Only my new couch will do. So I ordered a set of Soft Paws myself. I put them on the kitten (7 months old and HUGE), and he didn't bat an eye. He has no idea they're there! He can't scratch the couch anymore, or climb the Christmas tree for that matter! And it's wonderful for our other cats, too, because he tends to get a little overzealous with play. Now if I could just find soft little caps for his teeth!
Thanks so much for a wonderful product. I will continue to recommend them and give them praise based on my personal experience.
Sincerely,
Jessica S.
What a simple solution Soft Paws was for me. I had tried to stop my cat from clawing our area rug but he wouldn't give it up completely. My husband was ready to have him declawed, but that's something I couldn't bear to do. My two- and six-year old "assisted" me when I applied Soft Paws. Even with their help, it took just a few minutes to do and our cat accepted them without complaint.
I'm so glad to have this product; it helped avert a disagreement in our house.
Thank you!
Gretchen E.
Many Thanks for this wonderful product and the fast service. I am living in Germany and I received the package within a week. I put them on my cat, Mr. Armani, right away. The red looks nice against his black fur and he doesn't seem to be bothered by them at all! I was very dubious about them working (like so many other people). So far so good! Big Shock! I don't believe in declawing and this is going to be a great way to save my furniture and skin! :) Thanks! I am going to spread the word about Soft Paws.
Sincerely,
Tonya
I thought my cat would never even allow me to put them on her, but she has taken to them like a pro. When I put them on, she doesn't even seem to notice. You have made a great product. I know you hear that all the time, but you have made another believer in me. Thank you!
Best,
Mina L.
I just wanted to say thank you. I guess this sounds like "another" thank you, but this really is a fantastic product! I really wish I had known about this before I declawed my cat. I'd never done anything like that before with any other cat, but it was my only alternative at the time. I feel awful about it. Now, having leather furniture and my kids, something else had to be done and WOW when the leather repairman came and repaired the couch he suggested and handed me a flyer; said this is all I'll ever need to do. Man, was he right! Please don't raise your prices! That's another plus that makes it affordable for everyone, not just those who have big bucks!
Thanks, and I'll be ordering again and I will be spreading the word of what an awesome product this is!
Jennifer M.