Using Soft Paws® Can Increase Your Bond with Your Cat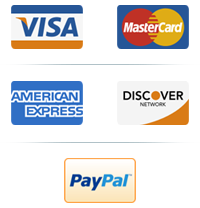 Using Soft Paws® Can Increase Your Bond with Your Cat
If you have a kitten who climbs your leg, leaving tiny scratch marks all the way up, you may be having a hard time bonding with her the way you'd like to.
If your cat sometimes acts like a tiny terrorist, hiding around corners only to jump out and swat at your bare feet as you walk by, you may be living in fear of moving freely around your home. Or you may have to wear shoes all the time.
If your cat loves to sleep on your lap but hurts you with her back claws when she decides to jump off, you may find yourself not offering up your lap for feline snuggles as often.
If your cat gets upset and swats at you when you brush her in certain spots, but she needs your help because otherwise she gets painful mats there, you might not be able to care for her the way you want to.
Soft Paws® may be able to help.
Here's How Soft Paws® Can Help Your Relationship with Your Cat
If you use Soft Paws® on your cat early and often, she'll get used to having them applied and to wearing them. Your bond with your kitty will improve if she does any of the things on the list above because you'll no longer need to fear being scratched.
You'll be able to play with your kitten without worry, brush your older cat to keep her from getting mats, and allow your cat to climb on your lap anytime you both want to cuddle.
You'll even be able to walk around your home in bare feet without fear of tiny terrorist claws leaping around the corner and swiping at your ankles.
The release of the anxiety that you might have surrounding your cat's claws will translate to your kitty, who will feel your more calm and relaxed attitude and respond with more love, too.
Not having to worry as much about your curtains, doorways, and sofas being damaged by cat scratching will also allow you to relax and enjoy your kitty more.