How to Behave at the Dog Park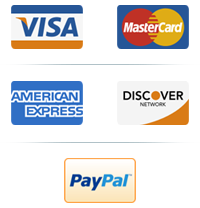 How to Behave at the Dog Park
Going to the dog park is a great way to help your dog play with other dogs, which is a super important way to help your dog stay mentally and physically healthy.
There is some etiquette that should be observed when going to the dog park. Do a little prep work ahead of time and keep these things in mind when heading out to the dog park to make sure you and your dog both have a fantastic time.
Rules of the Dog Park
Here are some basic things to do to prepare for and stay safe at the dog park:
Before taking your dog to a dog park for the first time, it's a good idea for you to go check it out on your own. Walk around to see where the limits are, make sure it's a safe place for your dog to be off-leash, and watch the dogs and people who frequent the place. Doing this can help you decide whether a particular park is a good spot for your dog.
Visit the vet and make sure your dog is healthy enough for a dog park and is up-to-date on all vaccinations and preventatives necessary for being around other dogs in your geographic area.
Bring biodegradable pet poop bags with you and be prepared to clean up after your dog, even though he will be off-leash. It's important to keep dog parks as free of waste as possible to decrease the spread of illness and parasites.
Carefully read any posted information or rules before taking your dog into the park and be sure you observe them.
Try to go to the park at a slower time of day for the first few times. That will allow both you and your dog to ease into the culture of that particular dog park.
Bring water in a collapsible bowl for your dog. Make sure to give him water before going into the park and at intervals while he's playing.
Bring a leash. If your dog is too excited and is being too rambunctious, putting him on a leash for a few moments can help calm him down.
Don't take your dog to the park if he's sick in any way. If he has something contagious, it isn't appropriate to take him where other dogs may catch it. If it's not contagious, he may overexert himself and get sicker.
Supervise your dog at all times. Keep an eye on him and intervene if he's doing something dangerous.
Taking a bit of time to prepare can help your trips to the dog park be more fun for both you and your dog.