Kitty Cat May/June Color Combos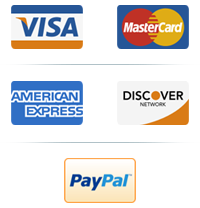 Kitty Cat May/June Color Combos
Check out these awesome kitty cat color combos for May/June...
(white/red/blue/yellow)

While sporting our Beach Ball Combo nail caps, your cat can dream about chasing and batting at colorful balls all day long.

(pastel blue/white/blue)

Cats and water don't always mix, but these lovely nail caps allow them to go together like bees and honey.

(yellow/blue)

Sunshine and blue skies: humans and cats both love them. And if the spring day is cloudy and rainy, you can still enjoy a bit of clear sky when your kitty prances by in these nail caps.

(green/pink/black)

Watermelon and summer go together and so do cats and our Watermelon Combo. Your cat's cool, refreshing nails will match the season perfectly.

(pink/yellow)

Cats may not be able to drink pink lemonade, but they can still enjoy the fashion statement it inspires in our Pink Lemonade Combo.

(orange/pink/white)

Your cat will look refreshed, colorful, and relaxed in our Sherbet Combo.