The Benefits of Adopting an Adult Dog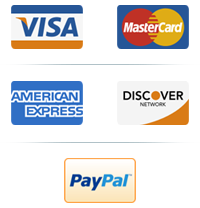 The Benefits of Adopting an Adult Dog
If you're thinking about adopting a new dog, give some thought to it being a fully grown one. You can adopt an adult dog from a local shelter, a rescue group (where you can even get a purebred), or a private home.
Many people hesitate to adopt an adult dog, fearful that they may have bad behaviors or medical problems that they will then have to deal with. Of course, that is something to consider, and you will want to do your due diligence in checking out the dog's history as much as possible. Some issues, like aggression, are dangerous, so you do need to know about them.
However, many dogs need new homes for reasons that have nothing to do with aggression or medical problems. Sometimes, the family has had a change in circumstances, or they have a dog that they aren't equipped to care for. Those dogs make great additions to other families with different circumstances.
Below are some of the reasons to consider adopting an adult dog.
You Won't Have to Deal with Puppy Biting
When you adopt an adult dog, you can usually avoid the puppy biting phase. They may be over the chewing stage also. Of course, some dogs continue to chew things up, even into adulthood, but most of the time, they'll be over the worst of it.
The Adult Dog May Be House Trained
Adopting an adult dog may mean you can avoid having to house train. Again, this is variable and depends on the prior training the dog has had. It's something you'll need to check out before deciding, but it is one potential significant benefit of adopting an adult dog.
Adult Dogs Need Less Frequent Outings and Feedings
Adult dogs can hold their bladders longer than puppies and only need to be fed twice a day, as opposed to puppies, which usually need to be fed more often. So, an adult may work out better in a hectic household, where less frequent outside breaks and feedings will work better.
Adults Can Do More
If you want to do physical activities like jogging and hiking with your dog, an adult will be able to do that right away. A puppy, by contrast, won't be able to do as much physical activity with you for a while.
How to Evaluate an Adult Dog
Many times, shelters and rescues have behavior evaluations, and they can tell you about any inappropriate behaviors the dog has. If the dog has been in foster care, that's even better because the foster family has lived with the dog in a home, like you will. Be sure to listen carefully when you receive the report on the dog's behavior and ask any questions you may have. The more you know about what to expect, the better.
You should also spend some time with the dog yourself if possible. Some shelters and rescues may even allow you to take the dog for a brief home visit. Otherwise, sit with the dog for a while and pay attention to how he acts. Be sure to be realistic when evaluating whether a dog will fit well in your home.
Be aware that there may be behaviors that pop up after you adopt a dog. It could be something that wasn't seen in the shelter environment or that come up because of specific triggers in your home or family. Be prepared for that and be ready to work on training as necessary to curb anything like that that may occur.
Be Prepared for Health Issues Too
Health conditions are another concern when you adopt an adult dog with an unknown history. Be sure your new dog has been checked out by a veterinarian before you decide. It will be up to you to determine which types of medical issues you are prepared to handle, but you must be as well-informed as possible beforehand.
Most of the time, adopting an adult dog is an excellent thing for both you and the dog. It's a beautiful way to save a life, in some instances, and give another chance to a dog that may not have worked out with another family for some reason, especially when the cause was no fault of the dog's.