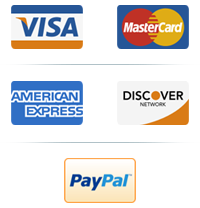 Testimonials Page 8
I just wanted to say thank you for Soft Paws. I rescued a 6 month old kitten from the shelter last September. She is the best cat and I love her to death, but she would hide under my bed and "attack" me when ever I walked by. I knew this was only a "kitten phase" and she would eventually grow out of it. My legs were so scratched and scared so bad that I always wore jeans. I had to move to my parent's house for the summer and my dad hates cats. He said the only way I could bring Kissy home with me was if I got her declawed. It killed me to think that I was going to have to put her through all that pain just so she could come home with me over the summer. I thought I had no choice, until I found Soft Paws. I told my dad that declawing Kissy was essentially removing the first joint of her "fingers" and he suddenly felt bad. I told him and Soft Paws and we decided to give them a try. They have been a life saver!!! Kissy had grown out of her "kitten phase" and doesn't attack me anymore. Now that I'm in my own place, I still keep Soft Paws on her so she doesn't scratch my furniture, and for those trips to my parent's house. Thank you SO much.
- Brandy, Houston, TX
Soft Paws have been a life-saver for us - literally. I don't think our 10 month old kitten would have survived the severe scratching he had inflicted on himself due to his allergies. We were at our wits end as he had open areas on his neck, ears and head. He would scratch himself until he bled and then would shake his head, sending specks of blood everywhere. It was very distressing for all concerned. We were also becoming increasingly concerned about infection and how close he was coming to scratching his eyes. I had remembered reading about Soft Paws in Pam Bennett-Johnson's wonderful book "Think Like a Cat". As soon as we applied the Soft Paws to Robby's hind paws, he started to improve. The open areas gradually healed and we continued with his corticosteroid medications and allergy shots. We now have a well and healthy cat, whose fur has grown back in all the scratched areas and who is responding well to his allergy treatments. We continue to use the Soft Paws as he still scratches on ocassion and we want to protect him. I've made a point of telling the many vets who have been involved in our kitten's care about Soft Paws, in hopes that they will pass the information on to other pet owners in similar situations. Thank you, thank you, thank you!!!
- Ruth Ann English
Soft Paws saved my cats from being DECLAWED! My boyfriend and I recently spent a over a year and a ton of money remodeling our new home. The first day we brought the cats over to stay, they raked their claws in our newly painted door jams. They continued to wreak havoc, until my boyfriend and I agreed that we would declaw them if we couldn't find another solution. I REALLY didn't want to put Montgomery and Mabel through declawing, so I hopped online and did research. I tried squirt bottles and scratching posts, but still would come home to find molding mauled to bits. We re-sanded and repainted about every two days!!! Finally, I found Soft Paws, and ordered them for Montgomery, the larger and more destructive of the two. THESE THINGS WORKED WONDERS!!! They are so amazing, that I just ordered some for Mabel. I thank you, my boyfriend thanks you, and MOST OF ALL, my kitties thank you! What an amazing low-cost, pain-free product! Devoted Soft Paws User,
- Brandi Harris (and Montgomery & Mabel, too)
Just wanted to let you know, like everyone else, I will never be without Soft Paws. OB Wan, who was used to scratching up all my furniture, took a particular liking to my new couch. I knew that declawing was out of the question, so I started doing a little research when I stumbled on your site. I got the product 2 days ago. He has no idea he's wearing these things, which really surprises me because he is the finickiest of cats. I've only replaced one and I think it's because there wasn't enough glue in it. Thanks so much for giving me one less thing to stress about in my life!
Hi, my name is Kristina Folcik and I recently purchased your Soft Paws!! I love them and my kitten looks so cute with them on! Everyone wishes they knew about them before they got their cats declawed! I got the red ones and people think I painted her nails. She is such a little girl now!! I take her everywhere and I get so many comments on them and I love them so much I have been carrying your website with me so I can give it out! This is an excellent way to keep her from destroying our place without hurting her!!
- Kristina
I just wanted to tell you how happy I am with this product. We are "owned" by seven of the sweetest cats on the planet - four of them we've had for years and had them declawed when we first got them as that was the 'thing to do' at the time. Since then, we've learned what a cruel act declawing is, and when we adopted the last three over the past 4 months, we looked at Soft Paws as an alternative. It has been absolutely fantastic! We were taking the cats to the vet to have them applied but thought I'd try it myself and ordered a kit. The application was much easier than I expected and my three new kitties are now all running around with hot pink toes! (I've found that the hot pink ones make it easy to see when a cat has lost a tip.) My declawed cats are safe from accidental injury when they play with the cats who still have their claws, and my house is safe from anyone who thinks that the furniture is a good place to sharpen! I am so pleased with this product and will continue to order it. This is the best pet product to come along in ages and I have been telling all of my cat-owning friends that this is something they should try.
- Cathy M
I just have to rave about your nail cover products for cats (and raving I usually do not do about things). We rescued a full grown cat from a shelter in July after he had been in a cage for nearly 2 months. He is a large cat of over 15 pounds of mostly muscle. When he came home with us he developed some issues of trust and aggression. He was literally attacking me and drawing blood when he would bite and scratch. It got to the point in the first two weeks that we did not know if we could keep him so an expensive declawing procedure was out of the question but something had to be done. I ordered the Soft Paws hoping they would help a little at the least but in my mind I felt he would probably get them off faster than we would get them on. Needless to say he is on his second set now and we are getting ready to replace them with a third set soon. Each set has stayed on until WE took them off. He is a wonderful cat now and we would not give him up for anything. We have also decided to stay with the Soft Paws instead of declawing. We have also recommended your product to several friends and co-workers who have tried them and loved them too. Thank you for making such a wonderful product.
- The family of "Tommy Boy Miller-Chilson
I just received the Soft Paws on Monday, and had my son hold the cats for me while I glued. As expected, my female put up a bigger fuss than the male. I have only lost 1 on each cat since Monday...which I thought was ok, since this was the first time...figuring maybe I didn't get enough glue on them, as a possiblilty. As of right now, they are both doing just fine and have adjusted quite well. My female is the couch scratcher and I finally gave up trying to stop her. She is about 3 yrs old. My male used a scratching post, but I had to put them on him as well, due to the occasional cat fight. I had made an appt for a tendonotomy for the female, but cancelled it. I have worked in vet offices, in the clinic of the Humane Society and have always thought the declawing was barbaric. I can't believe it is so accepted on a daily basis. I saw a cat lose his mind in pain, in his cage, and had to be put down after the declaw. It was awful, and have hated it ever since. I also find cropping ears equally as barbaric. I owned a Miniature Schnauzer for 11 years and she did just fine without her ears cropped. I wish this country would proclaim declawing and ear cropping a crime. Thanks for letting me "vent."
- Carol Petrovich
I spoke to you this week concerning the kitten Soft Paws you sent us. My husband says "they are a miracle." You saved our kitten! We just moved into a house we have been renovating for three years and our architect gave us a 10 week old Siamese as a house warming gift. Our kitten promptly attacked all of our new (mostly Italian) furniture. We couldn't bear the thought of giving her away but we also knew we couldn't have her shred our new furniture. Our vet helped us apply the first several nails on Wednesday night, and then we applied the rest at home. We are so happy! Our kitten is so happy. She doesn't seem to mind the nails at all. So, I just wanted to write you and tell you that you saved our kitten! And we're having a blast with her. Thank you.
- Robbi Robinson, Steve Lynch and Ricki the Kitten
I can not tell you how happy I am to have Soft Paws. I have struggled with clawed furniture for two years now. I refuse to declaw as it is very painful and dangerous. When my vet told me about these, I immediately ordered them. They work great, and my cats do not seem to know they are there. I am so glad someone came up with this wonderful idea! Thank you!
- Stacey, Sacramento
I would just like to thank you for such a wonderful product. It is a wonderful alternative to declawing. I have a suggestion. Maybe you should make them in holiday colors. Like red and green for Christmas or orange and black for Halloween. Thanks again.
- Karen and Bjorn Verduijn
I very rarely comment on any products that I receive, but Soft Paws are absolutely amazing. My cat is such a playful cat that he doesn't realize that when he bites and claws us his scratches hurt...up to the point of bleeding and scaring in my case. But with Soft Paws...no more scars for me!!! Thanks for making me think twice about declawing. I think I'll order the blue and purple next time!
- Luvelle Reno
Just wanted to let you know that I love your product. My cat "Thumper" recently had the soft paws put on her and I think they're great. She has 26 toes and you can imagine how difficult it is to trim her toes. This should help prevent the toes from growing into her paw and I think my couch and curtains will now survive her! Thanks.
Our kitty, Elliot, was dropped off at the vets to be declawed. He and our puppy play all day and we were afraid the dog's eyes would get scratched. Elliot came home that day with softpaws instead. He sounds like a little tap dancer now and we all love the softpaws! I wish we had tried them a year ago. Elliot and Tucker say "Thank you"! Thanks!
- Melissa
We just got ours in the mail on Friday and they are the greatest invention. Our little Behnaz looks so cute in her hot pink SoftPaws and she only fussed for a few minutes after the application. I guess I did a pretty good job because none of them have come off and it's been two days!
- Nia T. hDavis and Behnaz
This is a letter from one of the biggest skeptics in the universe.. who is now a confirmed believer in the product you are selling.. and so grateful for what you are doing. I am sure you have had many similar emails over the years.. but I just feel a need to express myself to you.......even though I am sure you don't need the validation. The day I first discovered your site I was at my wits end. For almost two years my little Natasha was scratching the furniture furiously and relentlessly, in an effort to establish her territory, because she was extremely jealous of the cat named Misty who I adopted when Tash was 13 weeks old. ( To save that cat's life ... and also to keep Natasha company when I would be out of the house.)
Tashy is an " In your face " kitty..bright and absolutely fearless.... who eats up life and does everything to the fullest measure....... and letting other cats and people know that I am her exclusive territory was no exception. I tried everything I could ( too much to list here ) to make her feel secure, and to stop the behavior from occurring.... as it got to the point where any piece of furniture that I sit in is destroyed. There are large gaping holes in the material with foam exposed that are immediately noticeable when entering the dining room or living room or computer room. She did a VERY good job of saying " Here i am, this is mine, and if you know what is good for you ,you better watch out and stay away ! " It had gotten to the point where I stopped inviting people over for dinner, as the obvious implied violence was so noticeable, and such a put off. And I was depressed to think that I would never be allowed to have nice furniture ever again, and a house that expressed peace and harmony and beauty....if I were to keep Tash.
Well I was caught between a rock and a harder place as I couldn't face the prospect of giving her up ... or declawing her because I could see how traumatized my other cat Misty was by the fact that her former owner had had her declawed ( seems as if it is painful for her to walk, and she is very reserved and timid as compared to my " In your face" Tashy..) Yet, I was getting more and more depressed by the fact that I could not ever have a lovely home again. Or go anywhere. Then I found your site.... I have to admit it took me weeks to order the soft paws... I just couldn't believe that they would really work.... I just couldn't believe that they would actually stay on.. I just couldn't believe that the cat would not find them objectionable. I even went to the great length of writing one of the people that you had on your testimonial page.... because i noticed they said they were from a traceable humane society. I did a search on the humane society.. and then sent off an email to them to ask if they had actually written the testimonial.. and if they still felt the same way.
My email was transferred to the person who had written the testimonial.. and I got a very positive email back. So i ordered them... It still took me weeks to put them on, as I had convinced myself that it was a lot more difficult than it turned out to be. I have to admit.. that the first week a few did come off.. one here or there...and i thought .. well this is not going to work.... But i quickly replaced them... hoping that I had not made a mistake, and that i would be forced to putting them on every few days.....and having to spend tons of money to do that. But after that, they didn't come off again for weeks. and weeks...two months actually..... and now they always last as long as you say in your copy.... The cat simply does not mind them.... Peace and harmony have been restored to this home.
I just have to say how much I love the soft paws for dogs and cats. I found about them through my vet about six years ago when my pug had a scratching problem. When I found out how great they worked on my dog, I had to get them for my cat. They have saved my furniture, and my sanity. Thank you so much.
- Amy, MS
So far so good......Oliver, our Maine Coon like to tease us with his clawing of the new furniture. I really did not want to declaw.....My friend told me about softpaws and figured I had nothing to lose by trying your product. I was skeptical like I'm so many others before me. Oliver did not fuss over the nail caps. He look once a tried to remove one and quickly forgot about it. Several hours later he seems to care less they are on his claws. I know it's only one day....But so far...so good.....I keep my fingers crossed for total success.
- Rob Breslow
I would just like to drop you a note to tell you how pleased I am with the Soft Paws purchase I recently made. I bought a set for all three of my cats, and not only are they absolutely adorable, they actually work! I am very pleased and I just wanted you to know. Thanks again.
- Karen Luzia
I just heard about Soft Paws on Friday, I ordered on Saturday..and here it is Tuesday (and yesterday was a Holiday!) & I have already received (& put on) the Soft Paws! I have 2 kittens (all black) they are 6 months old, I had never even clipped their nails before. I ordered a nail clipper from you, too. Not only did they let me clip their nails, but I was able to apply the Soft Paws on both of them in less than 10 minutes! They don't even seem to notice. I just couldn't bare the thought of having them de-clawed, but they were already ruining the furniture..I had inquired at my veterinarian's office about an alternative & they suggested your product. I will definitely be re-ordering in the future and you can be assured I will "spread the word". Again, thank you for Soft Paws.
- Lori Slattery
Just wanted to thank you for such a great product. My leather chairs and my cat (Cinnamon) were not getting along as he liked to rest on the top of them straddling them and using his claws to keep his balance. I sent a picture of Cinnamon wearing the blue ones. They were no problem to put on and he didn't even put up a fight or even notice afterwards. Thank You.
- Robert Haney
I would like to add that my husband and I love your product. I am forever thankful that I will never have to even consider declawing my cats. Not that that was ever an option really, but when we bought new furniture I was concerned about our investment. When I found softpaws online I ordered them immediately and they have been as great as you advertise. My cats don't seem to even notice them, my furniture is fine, and as an added bonus my babies look adorable with their "manicured" nails.
- Sara Borken
What a simple solution Soft Paws was for me. I had tried to stop my cat from clawing our area rug but he wouldn't give it up completely. My husband was ready to have him declawed, but that's something I couldn't bear to do. My two- and six-year old "assisted" me when I applied Soft Paws. Even with their help, it took just a few minutes to do and our cat accepted them without complaint. I'm so glad to have this product; it helped avert a disagreement in our house. Thank you.
- Gretchen Edwards
Many Thanks for this wonderful product and the fast service. I am living in Germany and I received the package within a week. I put them on my cat, Mr. Armani, right away. The red looks nice against his black fur and he doesn't seem to be bothered by them at all! I was very dubious about them working (like so many other people). So far so good! Big Shock! I don't believe in declawing and this is going to be a great way to save my furniture and skin! Thanks! I am going to spread the word about Soft Paws.
- Tonya
I was seriously looking into declawing my cat, Mimi, because I was moving into a new house. My boyfriend had mentioned SoftPaws and I listened... I didn't think he knew what he was talking about. I called the vet and she explained that declawing was actually an amputation of the cat's first knuckle... I never realized, you know? I asked if there was an alternative and she recommended SoftPaws. I took Mimi in that week to get "fixed" and they also applied the first set of SoftPaws. What a difference from day 1! She doesn't realize they're on and when one falls off, they're so easy to replace! I've told ALL my friends about them. What an awesome product.... thank you!
- Yolanda Apodaca, Albuquerque, NM
Thank you! So far the Soft Paws are wonderful!!! We are on Day 3 & none have fallen off & he doesn't even realize they are there!
- Tammy
I wanted to write to thank you (and the wonderful lady on AOL's Cat Chat board, who told me that this method of avoiding declawing existed). I am the proud owner of the greatest cat in the world. I have had several cats in the course of my lifetime, and can say that this particular cat is the best I've ever known.
We adopted Ziggy from the local pet store, where he was the biggest kitten in a cageful of littler, cuter ones. (he was the leftovers... the one that no one wanted) He was so grateful to be going home with us. Over the next few months we were amazed at his humanlike personality and his generous, loving attitude (even after we had him neutered, he never held a grudge! :)
Ziggy's only fault is actually a backhanded blessing. He loves to sit on your chest, wrap his "hands" around your neck, and lay his face against yours. His kisses are great, but his incessant, ecstatic kneading isn't. (I suspect like many pet store kittens, he was removed from his mother too soon) I was beginning to get comments from people I work with about my neck, face & upper chest being so scratched up - I eventually and reluctantly had to ban him from the bedroom, much to our mutual distress. In desperation, my husband & I decided he had to be declawed, despite the fact that he goes outside occasionally. I got online by chance one night and posed a few questions about declawing on the Cat Chat bulletin board. What vehement responses! It seems that quite a few people out there have tried your product. I was skeptical, but we were desperate. (I worked for a vet.... I know what's involved in declawing.)
Ziggy, to my surprise, didn't put up any fuss while I trimmed his claws in preparation, and only pulled away a bit when I had to push to seat the cap all the way. He never seemed to notice once they were all on! He's now sporting red shiny nails, which delight my kids to no end, and he slept with me for the first time last night. We fell asleep with his arms wrapped round my neck and his paws tangled in my hair. No pain, no fuss. God bless you. I'm telling everyone I know. Thank you for giving me my cat back.
- Michelle Shields
I just had to take the time to write you about your marvelous product! After the loss of our beloved cat, Midnight, whom we had loved for many, many years, we decided that it would definitely take at least two cats to take his place. We brought home our little babies (Mikey and Mattie) and decided that in order to save our home and furniture from these lively little critters, a declaw would definitely be in order. So, I went on-line to see exactly what this entails - I was horrified! And to think I had put Midnight thru this torture without even a second thought - I pray he forgives me for that. There was just no way in the world that I was going to put my little sweetie pies through this awful procedure and luckily, there was a link to Soft Paws in the article I was reading about the declawing procedure. I was absolutely fascinated and before I had even received my first set (which arrived in about a day and a half!!), I was emailing the info about Soft Paws to every cat owner I knew.
They are easy to apply, although I do enlist my Husband's help (he holds, I apply) and then afterwards my little ones get a little treat and they're off and running. I just can't thank you enough for your wonderful product - I'm sure if cats could talk they would also be saying a big THANK YOU for saving their little fingers! Soft Paws are absolutely wonderful and the only difficult thing about it is deciding which color should I order! Thank you a million times over! Also, I would like to add that your customer service representatives are very knowledgeable, helpful, kind and caring and that in itself is also a rare treat in this day and age!!! Keep up the great work!!
- Mary Wilson, California
We just received our order of Soft Paws & wanted to tell you how thrilled we are. They were incredibly easy to put on & Camile doesn't even know she's wearing them! We decided to try them after Camile began beating up on another one of our cats who has no claws. Now at least they're on even ground!
- J. McKinney
I wanted to tell you how wonderful my household thinks softpaws are. My husband has been after me, to do something about her picking, since I adopted my little girl Nala when she was 8 weeks old (she is now almost 7 years old). She would pick and scratch at everything. In fact, I had to get a tetanus shot from one of her scratches to my arm. (I still love her) When Taz-z came to us (he is Nala's son) we thought life would be grand. Well, after going through several couches, my husband was real fed up with it. I contacted my veterinarian and he suggested the softpaws. I didn't jump right in, as I doubted as many have. But upon receiving the first order and getting them on, I am hooked. After having just clipped their nails a couple of days prior, they were rather skiddish. My little boy wasn't much problem, and just gave in. He is my mellow orange tabby. But my little girl hates her paws touched and she required two of us to get the job done. Comparatively speaking, Nala my little girl weighs 8 pounds while Taz-z, my little boy weighs 15-17 pounds. Go figure. I have only had to replace a couple on Nala and a handful on Taz-z (he chews them off). But haven't had to replace any in a week. So you have a customer for life. Now maybe my husband can get that leather furniture he has always wanted. Thanks SoftPaws. You are the greatest.
- Jacqueline
Just wanted to let you know that Soft Paws are helping make a difference helping greyhounds find their forever homes. I volunteer for Colorado Greyhound Adoptions. A couple of years ago I was asked if I could bring my cat, Broadway, to help 'test' a large group of dogs we were taking in when a kennel was closing down. (Cat testing is done under entirely safe conditions for both cat and dog so that the dogs can be profiled for the right personality to be placed properly, both for fostering and eventually for adoption.)
Where many cats are not very keen on the idea of meeting dog after dog and being sniffed and getting so much attention from a group of strange people, Broadway thrives on it. He now goes 'testing' about once a month at various local kennels. (In his regular life he is an indoor cat who defends our family from all manner of flies and candy wrappers) He loves to be the center of attention, even with strangers and is willing to help 'disclipline' dogs that get too curious by giving them a swat on the nose. We don't want that swat to injure, but often that is what will help a greyhound understand that they don't want anything to do with cats, and makes them able to be placed into homes with cats. Often, he is the first cat that these dogs really get to meet. That's where Soft Paws have made it easier for all involved. Broadway doesn't mind wearing them and he is able to do his 'thing' without causing injury.
Thank you for making Soft Paws and helping Broadway to do his part in getting more greyhounds adopted into their forever homes! (Not to mention the safety of cats that live in those forever homes!)
- Kathie Buckley, Littleton, CO
I just wanted to tell you how happy we are after using SoftPaws. We have four kitties, two that are very feisty, and two that are prone to claw furniture. After applying SoftPaws we don't have to worry about scratched noses or clawed fingers. The cats have accepted the new manicures and seem to not even notice them. They are really the best product we've ever gotten for our cats!!!
I included a picture of one kitty, Misty, who was already Diva but with her red nails now she thinks she is just so gorgeous. Thanks so much!
- Laura Rhodes
Just wanted to say thanks for making such a great product! Our kitty was driving us crazy scratching all the furniture, and as we are moving into a brand new condo in a few months, we knew we had to find a solution or risk having our new berber carpet destroyed by him. I brought up the idea of declawing (which I knew absolutely nothing about), and my normally easygoing boyfriend threw a fit and said I'd declaw kitty over his dead body, because it is painful, cruel and involves removing part of kitty's toe. I thought he was crazy at first, because surely if this procedure was so cruel, no one would perform it. However, after doing research, I discovered that he was exactly right. Then a friend of mine told me she had heard about some sort of gel nails for cats that prevented them from damaging furniture when they scratched, so I went online and discovered SoftPaws! Our cat hates to have his paws touched, so we knew getting the SoftPaws on would be a two person job.
The first application was the trickiest; kitty squirmed and kicked, but when we finished the application and put him down he licked the SoftPaws for a couple of seconds, then started playing with one of his toys and totally forgot about them. He bore a grudge over the application process and was a little snooty to us for the rest of the night, but when I woke up the next morning, he was curled up next to me purring his head off, so I guess all was forgiven. He lost 2 SoftPaws that day (not enough glue), and much to our surprise when we went to reapply them he stayed nice and still no kicking or squirming at all! Thanks so much.
- Farrah, Clint & R.J. the Cat, Vancouver, Canada
You guys (gals) are just wonderful! There is no other way to describe it. I received your letter with the adhesives today. I don't know how you managed to send it to Korea so fast (usually mail from the States takes about 3 weeks)! Softpaws just offers incredible customer service - besides selling a fantastic product - and you can be assured that I will always refer people with cats and dogs to your website. I will also take one of your fliers to the vet here on post next time I go. Thanks so much again and I'll probably be placing another order in a few months.
- Suzy Tischler, (and Sam and Lucy)
Hi, I've been using your pink Softpaws for almost two months and they're great! I just placed my first reorder so we don't run out. My husband was determined to have our cat declawed, even though she's not destructive, but he agreed to try Softpaws first. Our cat Phoebe, a Black Smoke Burmese, doesn't seem to notice them even though she's very active and they just look so cute on her! Thanks for the great product!
- Rebecca Riggs and Phoebe
I wanted you to see my Flame Point Siamese, Ashton, with his beautiful blue nails. He's a former street cat, whom I adopted through the Siamese Rescue Organization here in Texas. As far as we know, he lived his first couple of years on the streets of Austin until the local pound picked him up. He'd had a hard life, possibly being hit by a car at some point. He has a blind eye from a cataract, a bad leg that was probably broken and healed poorly on its' own, really bad teeth, and allergies.
I have to say though, that he adapted very quickly to the life of leisure every cat is entitled to! He's been with us for 2 years now, and has been wearing his Soft Paws for close to a year. He destroyed my old sofa, tearing a hole in it big enough for him to walk into! He had terrible scratching habits, which were just natural to him from being in the wild. I don't believe in declawing, and would never do it, so Soft Paws was the answer. He took to the Soft Paws with no problems at all, and just knows that his manicures are part of his grooming routine. If he'll tolerate the manicure, then his treat is getting combed and brushed, which he adores.
Thanks for a great solution to a common problem! I'll send you a picture too of my 18 pound, 12 year old Tuxedo cat, Warren Bitey, wearing his red nails! PS. I tried the Soft Paws in spite of my vet's hesitation about them. He said he felt they were too difficult for people to put on and to maintain, and that it could be expensive. I have found none of that to be true! I don't know what can be done about it, but I feel that if more vets would endorse this product, more declaw procedures could be avoided!
Thanks again!
- Corby Bryant