Testimonials cats Page 10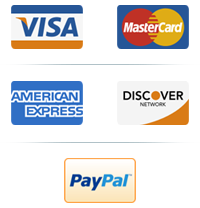 Testimonials cats Page 10
Day 2, and they are still on! I did spy Ernie trying to scratch the carpet one time, but he didn't attack it with the usual gusto. I am very pleased. I work with lots of pet enthusiasts, and I am keeping them updated on the "Ernie Saga". Hopefully, you will get a few spin-off customers. I was amazed how easy they were to apply, and how little the cat noticed they were on.
Janet R.
I have just received my Soft Paws in Australia and think they're great—I was wondering if you need a distributor out here? declawing is illegal and Australians are great pet lovers.
Cheers - David R.
I found you on the internet. I gave our vet a call just to see if he Had them available not expecting they had ever hear of them. To my pleasant surprise, not only did he have Soft Paws but they glue them on. My cat now has Soft Paws! Thanks for offering this product to us animal lovers. Millie doesn't seem to be bothered at all by the Soft Paws. I had expected a period of adjustment but none has been needed. I just wanted to say these are awesome! Now, I'm not afraid to buy the leather couch I wanted. They stay on too!
Thanks much, Sang
Dear Dr. Schelling & staff,
Soft Paws are so great, we put them on our kitten and he didn't mind a bit. He loses a couple a week, but it's still worth it. We have a house bunny and were concerned about kitten's claws in bunny's eyes so Soft Paws really solved a major problem for us. Plus, our oriental rugs, furniture and not to mention our skin are also all safe from our sweet kitten's needle like claws. The greatest bonus is that we have so much fun playing with him since we don't have to worry about getting scratched. He gets even more attention so he's a very happy kitty! Lately he's learning to bite however. How about some caps for his sharp little teeth? (only kidding!)
We're placing another order this week to make sure we can keep up with our little one's "manicures". Thanks again for a wonderful product!
-Linda S.
All three cats have them on and all three are doing just fine. I am just amazed out of three cats we didn't have a least a little problem with one. All three adapted immediately.
I have never liked declawing cats, but its' always been the only solution offered to pet owners in the past. With Soft Paws there is an option maybe people will try before declawing. I certainly will spread the word. I am so happy my daughter told me about Soft Paws, as Baxter ( my late in life cat) was starting to cause some minor damage in certain spots around the house.
Thanks again Barbara S.
I just wanted to take this opportunity to thank you. Soft Paws works surprising well! I have a roommate who is an advocate of declawing our cat, but it's no longer a worry. Soft Paws saved her claws.
Cheers,
Nino
I just wanted to say thank you for the Soft Paws for cats. I have 4 little ones and they all have done great with them. I can finally have some peace of mind when they all pile up on the waterbed. They are really terrific. Thanks again.
Sincerely, Samantha S.
PS- I have also recommended them to my sister-in-law who just got a new kitten. I know she will be happy with them.
I love your product! My cat accidentally scratched my face (near my eye) very badly last week and I had to go to the Emergency Room. I was so sad at the thought of having to declaw my beautiful kitty, but I was so afraid of a worse accident happening (especially around small children). I heard about the product over the Internet and have found it to be exactly what I needed!
Thank you so much and Oscar (my cat) thanks you, too! Elisabeth S.
What a wonderful product! My 3 year old cats have already destructed 3 different couches and also the carpet outside my bedroom in our 8 month old home. I was so frustrated. I heard about your product from my neighbor who heard about it from a friend and so on, and now my Cleo and Sophie are trotting around in their Soft Paws in fact they went in yesterday for their 3rd application. I take them into the vet for those of you who don't want to deal with putting them on yourself. It is wonderful... 20 minute visit to the vet (for 2 cats). Also I have a six month old baby that is learning to pull cat hair and it is so nice to know that he is not going to have a cat swipe him in the eye with a very sharp claw!
Thank you for Soft Paws. Best invention ever made!
Thanks, Sarah S.
I just had to write to let you know what a great product this is. I have two cats who have destroyed just about every piece of furniture we own. We recently ordered new furniture, and I was in a panic over how to protect it. We've tried just about every method you could think of to stop them from scratching the furniture with very limited success. While doing some research on alternatives to declawing, I came across Soft Paws. I ordered them but honestly was very skeptical as to whether they would work. They arrived so quickly, within two days of placing the order.
I put them on immediately which wasn't hard at all. Both our cats are used to us trimming their nails so nobody gave us any trouble with the application process. Mr. Whiskers was so bored with the whole process that he even fell asleep while we were applying his nails!!
They have left them on and really pay very little attention to their feet. They still stretch and "scratch" the furniture like they always did, but now there is no damage done!! Its the perfect solution. We check them daily to be sure nobody has lost any. I would recommend the colored nails because its so easy to pick the cat up and quickly inspect all ten toes within seconds. They're also easy to spot laying on the carpet, etc., if one does come loose. Different colors for each cat also lets me know immediately who I need to find for a fast inspection! Over the past three weeks, I have replaced only a few nails here and there. I will NEVER, EVER be without Soft Paws again!
Thanks for an amazing product! Lynda S.
I am so happy with Soft Paws that I have been recommending them to all my friends and family who are cat owners. I have also posted a message on the cat message board on the web where we discuss cat problems letting everyone know how happy we are with this product along with the link to your web site where they can find out more about Soft Paws and order them.
I can't tell you what a relief it is to not have to worry about them destroy things!
Thanks again! Lynda
Thank you for creating such a wonderful alternative to declawing.
Jennifer S.
My cat is beginning to get used to them and I'm beginning to get used to putting them on her. I'm so glad these work because she really loves to scratch the rugs and that is not acceptable behavior.
I've always had my cats declawed but that is not possible here (Yemen Republic). The vets will not do that so I'm learning something new, too. Thank you for a product that just might work after she gets used to it. I'm going to be recommending it to everyone I know.
Katina S.
Thank you so much for this life-saving product! I recently moved in with my boyfriend of 2 years and he was very concerned that they would scratch his new leather furniture (which they would have without this product!). He insisted on them being declawed—which I absolutely refused! My groomer introduced me to Soft Paws and I have been using them and telling all my friends and contacts about them ever since.
Sincerely, Brenda S.
P.S. And extra thanks from Cleo and Marc Anthony!
Just a note to thank you for creating such a WONDERFUL product. Years ago (when I was less informed on the actual surgical procedure and unaware of the traumatic impact that declawing can have on a cat, I had a loving cat declawed - neither of us ever could quite go back to "normal". Recently, after a friend told me about your product I purchased it from a vendor and was immediately sold. For the last seven years, I have argued that declawing was inhumane to anyone who even mentioned it - citing the example of cutting a human finger off at the first joint in support of my argument - and just accepted that my furniture will eventually be in shreds (oh well, I can always learn to reupholster, right!). My female has worn the clear Soft Paws for about two weeks without even noticing (except when I put them on, she had to tell me about her thoughts on it), while the male was an angel while I put them on... but daily seems to either take one off... or nibbles off the tip of the cap! I religiously reapply them - while telling him he does NOT even want to know the alternative that a "sister" long ago had to suffer!
I'm sold.... we're ordering colors for Christmas and will continue to order from you forever. Thanks from Boris and Tasha, too!
Thanks again, Kim T.