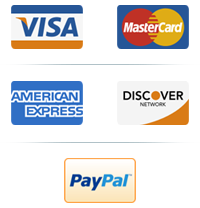 Testimonials Dogs Page 7
We finally got the right size and have our dog wearing the Soft paws. Just wanted to let you know they are unbelievable. They are the best $17 we have spent. We were just blown away how well they work. Max has gone swimming with them, dug up holes and they are still hanging there with out any problem. Thanks so much. I assure you we will be buying a lot more of them in the future.
Thanks again,
Ram
I have an Old English Sheepdog. I'm sure you've seen the feet on these dogs. His nails are very thick, about as big around as my pinky finger. So no matter how much we trimmed them they were still a bit too sharp. These Soft paws have saved my skin and my leather furniture. I can't thank you enough. I have been passing your web address to all my friends who have nail problems with their cats or dogs.
-Beth M.
I had no idea this product was out there, and I only wish I'd found you earlier!
We had our hardwood floors refinished but were starting to get awful scratches in them from our 100+ pound dog.
Ever since I put these on, no scratches at all!
He was a little squeamish at first with me putting things on his nails, but he's fine with now. I highly recommended the colored nails, so you can see when a nail cap falls off and needs to be replaced. the product is just fantastic!
I think of all the rentals where I avoided having a large dog because the landlords were always worried about the dog nails scratching their floors, and I WISH I had found your product years ago!
BRILLIANT!
Thank you!
Jenny J.
Thanks for inventing such a great product!
I was "freaking out" when I saw the scratches on my daughters new bamboo flooring from the dog So, I googled the problem and found your web site The dog hasn't even noticed the caps and the floor is protected!
-Ruth
I am so very grateful for Soft paws, however not as much as my 9 year old 95 pound dog that was never allowed in the house because of our wood floors! My husband refused to allow him in because he absolutely tore up the floors, I would have never put the wood in had I known, it is cherry wood and softer than I had wanted. Anyway Tiger is now an inside dog and so very happy! We have had poodles that of course were always inside and it was so unfair for Tiger! He is now KING of the house and well deserved! Thanks to Soft paws!
-James C.