Testimonials cats Page 17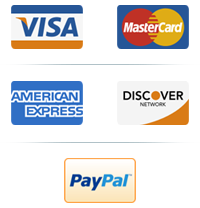 Testimonials cats Page 17
Hi just wanted to let you know I applied Soft Paws on my kitten and they work great! I was a little messy putting them on at first, but I got the hang of it fast. They don't seem to bother her and they stay clean on her paws. I am glad I did my research before getting her declawed, thanks!
-Dana
A few years ago, I adopted an older cat from the local humane society. After a few months, I discovered that he was using his hind claws to scratch at his face and neck, which was causing terrible sores and injuries. After testing for mites, fungus, etc...the vet diagnosed allergies. I tried everything to fix this problem, including change in diet, not using fabric softener on my clothes, minimizing the use of household cleaners, etc... Nothing worked. After a serious illness that landed him in the kitty hospital for several days, it was also discovered that he has a medical condition that completely prevents the use of steroids to treat the problem. I was at our wits end and was considering declawing. Even though I don't believe in declawing at all, my poor cat was in such misery all the time that I thought it might be worth it.
Before I took that drastic step, though, my vet came to the rescue and recommended Soft Paws. . . . . . . What do you know—they worked! After some struggle to get the initial pair on, he ignored them for the most part, and they stayed on for weeks. Although he still scratches at himself, he can't cause injury anymore. And he scratches a lot less now because he doesn't have open sores to put bacteria, dirt, and allergens into. I have to replace one or two every couple of weeks, which is definitely not as much of a hassle as everything else I went through trying to cure his allergies.
Your product was a lifesaver for my cat, and has improved the quality of his life 100%. Thank you, thank you, thank you!
Sincerely,
Kira
I just wanted to say that this product is awesome! I recently just put Soft paws on my cat and she got used to them in minutes. And they great on her (purple ones)! This is such a great alternative to declawing and I'm sooo glad I didn't have to do that to her. I probably couldn't have actually. My cat and I are very, very satisfied customers!
Thanks again!
Sylvie L.
Soft Paws have saved our furniture. Normally my kitty Shorty knows what he can and cannot claw but sometimes he just gets wound up in the heat of the moment. Ever since he got his Soft Paws, Shorty, hasn't ruined or scratched anything whatsoever! He loves them and so do I. :)
Sincerely,
Stephanie C.
I just want to express my appreciation for a great invention. So far my cat Donner has left my new living room furniture alone. What a great idea, and so much more humane. I absolutely oppose declawing for any reason, but my male cat is strictly indoor, which left me in a dilemma when I could finally replace my old shredded furniture.
Also, the picture of the cat on the Soft Paws package.......looks exactly like Donner!
Thanks for a truly useful product.
June C.
We recently had a vet apply the Soft paws while we watched, and were impressed to see that it was so simple!
Paige is a very active and rambunctious cat, and normally bats at everything that moves, which occasionally includes us! The Soft Paws have saved us a speaker cover, and also, she can't hurt our other, very gentle cat while playing a little too rough!
She's been wearing them for about a week and hasn't managed to knock any off, no matter how much she scratches her post. Also, we like that she can still grab things, as she isn't a graceful cat, and would easily fall without use of her claws to grapple the levels of her cat tree.
Beyond all that- The red toenails are so adorable! She wears them on all 18 toes, without complaints.
Thanks so much for the product
Denise E.
I love using Soft Paws for my two cats and I try to discourage people I know from de-clawing their cats by recommending this product.
Melanie M.
Hi,
I just wanted to thank you for your amazing creation. Madeleine's Soft Paws have been on for almost 6 weeks, and she has had no objection to them whatsoever. I have finally been able to take the towels off of all my furniture! I will continue to buy Soft Paws, and have already recommended them to all my friends with cats.
Thanks, Soft paws!
Rebecca and Madeleine
I have to say that I was skeptical. I thought for sure that Maybelline would chew them off, but they stayed on! Now I don't need to worry about my carpets, drapes and furniture falling victim to my beloved cat's playfulness. Thanks for giving me that peace of mind.
Sincerely,
Annette W. & Maybelline
I purchased Soft paws for my kitties and I must admit - I was very skeptical! I thought they would pull them off immediately and it would be a waste of money, but I was wrong! I put them on yesterday and both Grayson and Murphy tried to pull them off, but couldn't... they soon forgot about it and went about their business. There have been no negative effects, and they seem very happy. I'm thrilled with your product and will be recommending it to all the cat owners I know :)
Thanks!
Melanie M.
We just wanted to let you know how much we like Soft paws. Anya does very well with them and they are very easy to use! I'm including a picture of her in her pink toes!
Teresa C.
Soft Paws have saved my house—furniture and carpeting! They are wonderful!
Thank you for creating a safe and healthy alternative to declawing!
God Bless!
Karen, Jet, Socks, and Patches
We absolutely love Soft Paws and have been using them for a couple of years.
Best,
Indra & Gustov
My cat, Josie, was ruining my furniture! I had wanted to get new sofas for a while, but decided to hold off until I could find a good solution to her habit of scratching on my furniture.
I went online, did a web search on "alternatives to declawing" and discovered "Soft Paws". After seeing all of the positive testimonials on the Soft Paws website (and all the cute pictures in the photo gallery), I decided to order a box. I was skeptical at first, since Josie hates having her paws touched or her nails clipped. It took a couple of tries to get them all on, but once they were on, they stayed on! Josie tried to pull off a couple at first, but by the end of the day forgot about them. It's like she doesn't even notice they are there!
It's been 2 weeks and she still has all of them on and seems to not be bothered by them at all! I'm so excited that I finally found a safe, effective alternative to declawing... and that I got to get my new living room furniture without worries of it being ruined by Josie! Thanks Soft Paws!
I am thrilled with the ease and success of Soft Paws! Application was easy, the glue bonds quick enough that the cats can't pull the tips right off, and my couches thank me every night. What a fantastic product, I have been preaching the new "miracle"!
Katie (and the O's, Oscar and Oliver)