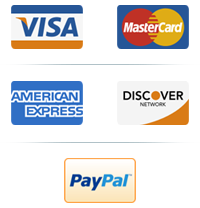 Testimonials Page 3
"This is Mia at 9 weeks wearing kitten soft paws... she just loves them, and doesn't even fuss when we put them on.

Thanks for the great invention."

- Erin Veinotte
"I purchased SoftPaws for my kitties and I must admit - I was very skeptical! I thought they would pull them off immediately and it would be a waste of money, but I was wrong! I put them on yesterday and both Grayson and Murphy tried to pull them off, but couldn't... they soon forgot about it and went about their business. There have been no negative effects, and they seem very happy. I'm thrilled with your product and will be recommending it to all the cat owners I know. Thanks!"

- Melanie Meyer
I have to say that I was skeptical. I thought for sure that Maybelline would chew them off, but they stayed on!

Now I don't need to worry about my carpets, drapes and furniture falling victim to my beloved cat's playfulness. Thanks for giving me that peace of mind.

- Annette Wilbur & Maybelline
"Just wanted to say thanks for making such a great product! Our kitty was driving us crazy scratching all the furniture, and as we are moving into a brand new condo in a few months, we knew we had to find a solution or risk having our new berber carpet destroyed by him. I brought up the idea of declawing (which I knew absolutely nothing about), and my normally easygoing boyfriend threw a fit and said I'd declaw kitty over his dead body, because it is painful, cruel and involves removing part of kitty's toe. I thought he was crazy at first, because surely if this procedure was so cruel, no one would perform it.

However, after doing research, I discovered that he was exactly right. Then a friend of mine told me she had heard about some sort of gel nails for cats that prevented them from damaging furniture when they scratched, so I went online and discovered SoftPaws! Our cat hates to have his paws touched, so we knew getting the SoftPaws on would be a two person job.

The first application was the trickiest; kitty squirmed and kicked, but when we finished the application and put him down he licked the SoftPaws for a couple of seconds, then started playing with one of his toys and totally forgot about them. He bore a grudge over the application process and was a little snooty to us for the rest of the night, but when I woke up the next morning, he was curled up next to me purring his head off, so I guess all was forgiven. He lost 2 SoftPaws that day (not enough glue), and much to our surprise when we went to reaply them he stayed nice and still no kicking or squirming at all! Thanks so much, and check out this picture of R.J. modelling his SoftPaws!"

- Farrah, Clint & R.J. the Cat, Vancouver, Canada
"This is Magilla our former stray 15 pound ball of fur showing off his blue toes in a favorite napping location.

The large sized "Soft Paws" have worked very well protecting furnishings and the other cats (even tho neutered he still reverts to his "wild state" sometimes)"

- Jerry & Linda
"My name is Einstein Cary-Blum. I am a 10 year old red tabby who has been wearing Soft Paws for just over a year. I like the red ones because they look like nail polish. At first I hated my Soft Paws and I used to spend hours bitting them off. I have become used to them and now I am very tolerant of them - they aren't so bad after all! I would love to be on your web site will all the other beautiful cats!
Thank you and Meow"

- Einstein;Dictated to Elizabeth Cary by Einstein Cary-Blum.
"We used this photo for our Christmas card in 2002 with the caption "Not a creature was stirring ..." We got so many comments about the Soft Paws that can been seen on Nikky's paws. Thanks for saving our furniture, our sanity and Nikky from undue pain."

- Barbara Laughon
"My name is Ronnie. I have two kitties, their names are Lionel and Grendel. They both wear Soft Paws. We get three colors because the kitties seem to like it more. Grendel is the oldest, she's Grey, and she's three years old. Grendel was adopted from a farm in Iowa when she was really little. Daddy says she's his baby girl. Lionel is the youngest, he's black and white, and he's two years old. Lionel was adopted from a shelter in Oak Park, Illinois when he was little.

Lionel had a broken leg when he went to the shelter, and he only had his cast off for 2 days when we adopted him. He was a ball of energy and he never changed. One time he knocked a plant onto my head at 3:00 in the morning when I was sleeping. Here are some cute pictures of our kitties wearing Soft Paws. I hope they're cute enough to put on your website. Thank you."

- Ronnie Eddy Jr.
"I am thrilled with the ease and success of softpaws! Application was easy, the glue bonds quick enough that the cats can't pull the tips right off, and my couches thank me every night. What a fantastic product, I have been preaching the new 'miracle'!"

- Katie (and the O's, Oscar and Oliver), Columbia, MD
"Here's a picture of one of our cats, Gritty, with her brand new Soft Paws on, just a few hours after application. She doesn't even have a clue that they're there! So far these things are great! Thanks."

- Kristen Burden
"Here is a picture of Angel with her new pink soft claws! We redecorated an entire room with new furniture and drapes, and soft paws was the perfect answer to Angel's scratching.

Thank you!"

- Kerry P., Long Island
"Here is my 14 and a half year old Allie cat wearing soft paws. She scratches her scratching post vigorously without losing the caps."

- Charlotte Rossmann
"Here's Shorty, wearing his Soft Paws. They have saved our furniture. Normally he knows what he can and cannot claw but sometimes he just gets wound up in the heat of the moment. Ever since he got his Soft Paws, Shorty, hasn't ruined or scratched anything whatsoever! He loves them and so do I."

- Stephanie Chizek
My cat, Josie, was ruining my furniture! I had wanted to get new sofas for a while, but decided to hold off until I could find a good solution to her habit of scratching on my furniture.

I went online, did a web search on "alternatives to declawing" and discovered "Soft Paws". After seeing all of the positive testimonials on the Soft Paws website (and all the cute pictures in the photo gallery), I decided to order a box. I was skeptical at first, since Josie hates having her paws touched or her nails clipped. It took a couple of tries to get them all on, but once they were on, they stayed on! Josie tried to pull off a couple at first, but by the end of the day forgot about them. It's like she doesn't even notice they are there!

It's been 2 weeks and she still has all of them on and seems to not be bothered by them at all! Josie is featured in the photo gallery reclining on my brand new sofa wearing her fashionable pink Soft Paws. I'm so excited that I finally found a safe, effective alternative to declawing... and that I got to get my new living room furniture without worries of it being ruined by Josie! Thanks Soft Paws!
"We recently had a vet apply the softpaws while we watched, and were impressed to see that it was so simple! Paige is a very active and rambunctious cat, and normally bats at everything that moves, which occasionally includes us! The soft paws have saved us a speaker cover, and also, she can't hurt our other, very gentle cat while playing a little too rough!

She's been wearing them for about a week and hasn't managed to knock any off, no matter how much she scratches her post. Also, we like that she can still grab things, as she isn't a graceful cat, and would easily fall without use of her claws to grapple the levels of her cat tree.

Beyond all that- The red toenails are so adorable! She wears them on all 18 toes, without complaints. A few pictures of Paige and her softpaws are attached. Thanks so much for the product."

- Denise Ertan
"We got soft paws for our 3 cats. Actually we have four, but one came declawed. Boris, in the picture hasn't even noticed the new addition and he proudly posed for us. We will put the soft paws on our other two cats this weekend."

- E Harac
"Here is a picture of Midge wearing her soft paws and giving her new brother Riggs a bath. He will start wearing the kitten ones as soon as he grows a little more. He looks big next to the 5 pound Midge but he's got a ways to go.

We love using soft paws and I try to discourage people I know from de-clawing their cats by recommending this product. I love the pink and purple for Midge, but I think a nice Kelly green would look fabulous on Riggs, any thought of getting some more colors??"

- Melanie Martz
"We just wanted to let you know how much we like Softpaws. Anya does very well with them and they are very easy to use! I'm including a picture of her in her pink toes! "

- Teresa Kauffman Chou
"I had to send you a picture of one of my three cats that wears and loves Soft paws! They have saved my house--furniture and carpeting! They are wonderful!
Thank you for creating a safe and healthy alternative to declawing!"

- Karen, Jet, Socks, and Patches
"We absolutely love soft paws and have been using them for a couple of years. I just wanted to share a photo of Gustov with his new blue ones."

- Indra, Atlanta
"I have been using Soft Paws on my older kitty for 3 years now (he just turned 3), and I LOVE them! He was the kind of kitty that would climb to the top of the screen door!

My husband and I just got a new kitten and we are using Soft Paws on him too. I have attached a picture for you. My older kitty is a Flame Point Siamese mix, named Ellios. My kitten is 3 months old, named Akinori (we call him Aki) and he is a black and white domestic short hair.

We all love soft paws at my house!"

- Bethany
"Tink so far doesn't seem to mind the new adornment and it saves the sofa from wear and tear."

- Mary