Testimonials cats Page 15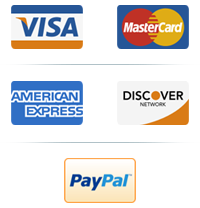 Testimonials cats Page 15
I am soooo pleased with Soft Paws already! I found the website when I searched google.com for "alternative to cat declawing". I received them in 3 business days of ordering and was so excited to get them. I do trim my 2 cat's claws routinely so it was very easy to apply the Soft Paws. In fact, it was easier than trimming their nails since there wasn't any snapping involved like with the clippers. I ordered small blue and they fit both my slender long legged cat Joey and my overweight larger framed cat Alexander (Alex). I applied the Soft Paws with so much ease to my delight and the cats don't even know they have them on. I thought they were definitely going to start chewing on them but they haven't even given them a second glance. I already called my sister who has 4 cats and recommended them to her, I even emailed her the link to Soft paws.com; I'm so excited about this product. I am going to tell everyone I know with cats about this and even offer to help them apply them the first time! Thank you for this easy alternative!
April
I was seriously looking into declawing my cat, Mimi, because I was moving into a new house. My boyfriend had mentioned Soft paws and I listened... I didn't think he knew what he was talking about. I called the vet and she explained that declawing was actually an amputation of the cat's first knuckle... I never realized, you know? I asked if there was an alternative and she recommended Soft paws.
I took Mimi in that week to get "fixed" and they also applied the first set of Soft paws. What a difference from day 1! She doesn't realize they're on and when one falls off, they're so easy to replace! I've told ALL my friends about them. What an awesome product.... thank you!
-Yolanda A.
Soft Paws is the BOMB and a blood pressure reducer !!! My cats don't scratch the furniture but they do get their claws caught up in my expensive bedding when shifting around to get comfortable creating loops and snags. The upholstered furniture (feline Jungle Jim) breaks down bit by bit during climbing, leaping, wrestling and general frolicking activities. Well, instead of cringing, helplessly listening to the threads crackle and pop while my blood pressure rises, I can relax now. Those Soft Paws have for now taken some of the boredom out of my cats as well ....they now have to adapt to getting around the house without using their back paws as rakes, pitchforks, and springboards. They knew something was different after application for a few moments, picked at them for about 90 secs, and forgot about them ever since.
If you have an easy going cat they are fun to put on too, and the experience amounts to giving the cat a "pedicure" at the" day spa" without leaving the house. I had known about the caps for a while but assumed they were uncomfortable until I did further reading in the testimonials and browsed over the contented kitty faces in the photo gallery. Speaking of contentment, everybody at my house is happy over Soft Paws. Oh yes, they ship fast too!!! I ordered on an early Friday afternoon and the caps were at my house that Monday ... they were also on the cats one hr after I opened the package. No need to hesitate ordering Soft Paws. I assure you it will help you enjoy your cats even more ..... and vice versa.
Yvonne H.
Thank you! So far the Soft Paws are wonderful! We are on Day 3 & none have fallen off & he doesn't even realize they are there!
Tammy
I wanted to write to thank you (and the wonderful lady on AOL's Cat Chat board, who told me that this method of avoiding declawing existed). I am the proud owner of the greatest cat in the world. I have had several cats in the course of my lifetime, and can say that this particular cat is the best I've ever known.
We adopted Ziggy from the local pet store, where he was the biggest kitten in a cageful of littler, cuter ones. (he was the leftovers... the one that no one wanted) He was so grateful to be going home with us. Over the next few months we were amazed at his humanlike personality and his generous, loving attitude (even after we had him neutered, he never held a grudge! :)
Ziggy's only fault is actually a backhanded blessing. He loves to sit on your chest, wrap his "hands" around your neck, and lay his face against yours. His kisses are great, but his incessant, ecstatic kneading isn't. (I suspect like many pet store kittens, he was removed from his mother too soon) I was beginning to get comments from people I work with about my neck, face & upper chest being so scratched up - I eventually and reluctantly had to ban him from the bedroom, much to our mutual distress. In desperation, my husband & I decided he had to be declawed, despite the fact that he goes outside occasionally. I got online by chance one night and posed a few questions about declawing on the Cat Chat bulletin board. What vehement responses! It seems that quite a few people out there have tried your product. I was skeptical, but we were desperate. (I worked for a vet.... I know what's involved in declawing.)
Ziggy, to my surprise, didn't put up any fuss while I trimmed his claws in preparation, and only pulled away a bit when I had to push to seat the cap all the way. He never seemed to notice once they were all on! He's now sporting red shiny nails, which delight my kids to no end, and he slept with me for the first time last night. We fell asleep with his arms wrapped round my neck and his paws tangled in my hair. No pain, no fuss. God bless you. I'm telling everyone I know. Thank you for giving me my cat back.
-Michelle S.
I just had to take the time to write you about your marvelous product! After the loss of our beloved cat, Midnight, whom we had loved for many, many years, we decided that it would definitely take at least two cats to take his place. We brought home our little babies (Mikey and Mattie) and decided that in order to save our home and furniture from these lively little critters, a declaw would definitely be in order. So, I went on-line to see exactly what this entails - I was horrified! And to think I had put Midnight thru this torture without even a second thought - I pray he forgives me for that. There was just no way in the world that I was going to put my little sweetie pies through this awful procedure and luckily, there was a link to Soft Paws in the article I was reading about the declawing procedure. I was absolutely fascinated and before I had even received my first set (which arrived in about a day and a half!!), I was emailing the info about Soft Paws to every cat owner I knew. They are easy to apply, although I do enlist my Husband's help (he holds, I apply) and then afterwards my little ones get a little treat and they're off and running. I just can't thank you enough for your wonderful product - I'm sure if cats could talk they would also be saying a big THANK YOU for saving their little fingers! Soft Paws are absolutely wonderful and the only difficult thing about it is deciding which color should I order! Thank you a million times over! Also, I would like to add that your customer service representatives are very knowledgeable, helpful, kind and caring and that in itself is also a rare treat in this day and age!!! Keep up the great work!!!
A loyal customer,
Mary W.
We just received our order of Soft Paws & wanted to tell you how thrilled we are. They were incredibly easy to put on & Camile doesn't even know she's wearing them! We decided to try them after Camile began beating up on another one of our cats who has no claws. Now at least they're on even ground!
Thanks again
J. McKinney
I wanted to tell you how wonderful my household thinks Soft Paws are. My husband has been after me, to do something about her picking, since I adopted my little girl Nala when she was 8 weeks old (she is now almost 7 years old). She would pick and scratch at everything. In fact, I had to get a tetanus shot from one of her scratches to my arm. (I still love her) When Taz-z came to us (he is Nala's son) we thought life would be grand. Well, after going through several couches, my husband was real fed up with it. I contacted my veterinarian and he suggested the Soft Paws. I didn't jump right in, as I doubted as many have. But upon receiving the first order and getting them on, I am hooked. After having just clipped their nails a couple of days prior, they were rather skiddish. My little boy wasn't much problem, and just gave in. He is my mellow orange tabby. But my little girl hates her paws touched and she required two of us to get the job done. Comparatively speaking, Nala my little girl weighs 8 pounds while Taz-z, my little boy weighs 15-17 pounds. Go figure. I have only had to replace a couple on Nala and a handful on Taz-z (he chews them off). But haven't had to replace any in a week. So you have a customer for life. Now maybe my husband can get that leather furniture he has always wanted.
Thanks Soft Paws. You are the greatest.
Jacqueline
Just wanted to let you know that Soft Paws are helping make a difference helping greyhounds find their forever homes. I volunteer for Colorado Greyhound Adoptions. A couple of years ago I was asked if I could bring my cat, Broadway, to help 'test' a large group of dogs we were taking in when a kennel was closing down. (Cat testing is done under entirely safe conditions for both cat and dog so that the dogs can be profiled for the right personality to be placed properly, both for fostering and eventually for adoption.)
Where many cats are not very keen on the idea of meeting dog after dog and being sniffed and getting so much attention from a group of strange people, Broadway thrives on it. He now goes 'testing' about once a month at various local kennels. (In his regular life he is an indoor cat who defends our family from all manner of flies and candy wrappers) He loves to be the center of attention, even with strangers and is willing to help 'disclipline' dogs that get too curious by giving them a swat on the nose. We don't want that swat to injure, but often that is what will help a greyhound understand that they don't want anything to do with cats, and makes them able to be placed into homes with cats. Often, he is the first cat that these dogs really get to meet. That's where Soft Paws have made it easier for all involved. Broadway doesn't mind wearing them and he is able to do his 'thing' without causing injury.
Thank you for making Soft Paws and helping Broadway to do his part in getting more greyhounds adopted into their forever homes! (Not to mention the safety of cats that live in those forever homes!)
Kathie B.
I just wanted to tell you how happy we are after using Soft Paws. We have four kitties, two that are very feisty, and two that are prone to claw furniture. After applying Soft Paws we don't have to worry about scratched noses or clawed fingers. The cats have accepted the new manicures and seem to not even notice them. They are really the best product we've ever gotten for our cats!
I included a picture of one kitty, Misty, who was already Diva but with her red nails now she thinks she is just so gorgeous :-)
Thanks so much!
Laura R.
Just wanted to say thanks for making such a great product! Our kitty was driving us crazy scratching all the furniture, and as we are moving into a brand new condo in a few months, we knew we had to find a solution or risk having our new berber carpet destroyed by him. I brought up the idea of declawing (which I knew absolutely nothing about), and my normally easygoing boyfriend threw a fit and said I'd declaw kitty over his dead body, because it is painful, cruel and involves removing part of kitty's toe. I thought he was crazy at first, because surely if this procedure was so cruel, no one would perform it.
However, after doing research, I discovered that he was exactly right. Then a friend of mine told me she had heard about some sort of gel nails for cats that prevented them from damaging furniture when they scratched, so I went online and discovered Soft Paws! Our cat hates to have his paws touched, so we knew getting the Soft paws on would be a two person job. The first application was the trickiest; kitty squirmed and kicked, but when we finished the application and put him down he licked the Soft paws for a couple of seconds, then started playing with one of his toys and totally forgot about them. He bore a grudge over the application process and was a little snooty to us for the rest of the night, but when I woke up the next morning, he was curled up next to me purring his head off, so I guess all was forgiven. He lost 2 Soft paws that day (not enough glue), and much to our surprise when we went to reapply them he stayed nice and still no kicking or squirming at all!
Farrah, Clint & R.J. the Cat
You guys (gals) are just wonderful! There is no other way to describe it. I received your letter with the adhesives today. I don't know how you managed to send it to Korea so fast (usually mail from the States takes about 3 weeks)! Soft Paws just offers incredible customer service—besides selling a fantastic product—and you can be assured that I will always refer people with cats and dogs to your website. I will also take one of your fliers to the vet here on post next time I go. Thanks so much again and I'll probably be placing another order in a few months.
Sincerely,
Suzy T.
(and Sam and Lucy)
Hi, I've been using your pink Soft Paws for almost two months and they're great! I just placed my first reorder so we don't run out. My husband was determined to have our cat declawed, even though she's not destructive, but he agreed to try Soft Paws first. Our cat Phoebe, a Black Smoke Burmese, doesn't seem to notice them even though she's very active and they just look so cute on her!
Thanks for the great product!
Rebecca and Phoebe
I wanted you to see my Flame Point Siamese, Ashton, with his beautiful blue nails. He's a former street cat, whom I adopted through the Siamese Rescue Organization here in Texas. As far as we know, he lived his first couple of years on the streets of Austin until the local pound picked him up. He'd had a hard life, possibly being hit by a car at some point. He has a blind eye from a cataract, a bad leg that was probably broken and healed poorly on its' own, really bad teeth, and allergies.
I have to say though, that he adapted very quickly to the life of leisure every cat is entitled to! He's been with us for 2 years now, and has been wearing his Soft Paws for close to a year. He destroyed my old sofa, tearing a hole in it big enough for him to walk into! He had terrible scratching habits, which were just natural to him from being in the wild. I don't believe in declawing, and would never do it, so Soft Paws was the answer. He took to the Soft Paws with no problems at all, and just knows that his manicures are part of his grooming routine. If he'll tolerate the manicure, then his treat is getting combed and brushed, which he adores.
Thanks for a great solution to a common problem!
-Corby B.
PS. I tried the Soft Paws in spite of my vet's hesitation about them. He said he felt they were too difficult for people to put on and to maintain, and that it could be expensive. I have found none of that to be true! I don't know what can be done about it, but I feel that if more vets would endorse this product, more declaw procedures could be avoided! Thanks again!
Very impressed with product. Max was a real scratcher, and he doesn't even know he has these things on. Thanks. The thought of de-clawing him, and his little girl-friend, Mary Ann, broke my heart. They both seem very happy, to be wearing these things. Took me less than 10 minutes, per cat to apply. Max has lost a couple, Mary has not lost any yet, (10 days).
Highly recommend, and have told all my cat friendly friends.
Lloyd A.