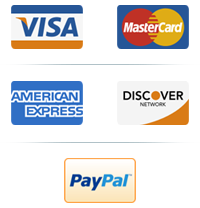 About Us
AQUANTA LLC
Aquanta LLC is owned and operated by veterinarian Dr. Christianne Schelling. Dr Schelling has been selling Soft Paws® online for over 16 years and has an extensive knowledge of the product. This, coupled with our close relationship with the manufacturer, enables us to provide the most comprehensive customer service available regarding this amazing product.
We have thousands of satisfied, repeat customers, some of whom have been purchasing the product from us since we began selling online in 1998. We back every product we sell with our 5 Star Guarantee. If you are not satisfied for any reason, you may return the product within 90 days for a refund of the purchase price.
Only Authentic Soft Paws are Sold Here!
You can rest assured that if you purchase Soft Paws from this site, you will be receiving "Authentic--Made in the USA—Soft Paws." Accept no imitations. Use only Authentic Soft Paws, proven safe and effective.
If you have any questions or concerns, please contact us.
We value our customers, treasure our pets, and appreciate you for visiting our site.
ABOUT SOFT PAWS
Soft Paws was invented by veterinarian Dr. Toby Wexler, a brilliant veterinarian who wanted to create a humane and effective solution to cat and dog scratching problems. Soft Paws nail caps have been on the market since 1990 and is a name you can trust.
Each kit contains everything required to apply the nail caps at home, except for the nail clippers which you can purchase in the Accessories section.
Soft Paws is an amazing product that really works. Most cats and dogs don't even know they are wearing them. If you would like to read some comments from people already using Soft Paws, please visit our Testimonials page.
Application is simple. Just fill each nail cap with the adhesive provided and slide it on over the nail. It's that easy!
Soft Paws is safe and non-toxic. The adhesive is the same type of adhesive used in many veterinary procedures. The caps and dried adhesive are non-toxic and completely safe.
Soft Paws will not interfere with the normal extension and retraction of your cat's nails. Your cat can still scratch with Soft Paws® allowing normal stretching and scratching behavior to continue. However, no damage will occur. (Dogs' nails do not retract.)
VET-APPROVED TO STOP PROBLEM SCRATCHING
Economical Price! Only $19.95 - $22.95 per package = 4 - 6 Month Supply
Each Soft Paws kit contains 40 nail caps, 2 tubes of adhesive, 6 applicator tips and easy to follow instructions.
One kit contains enough for 4 front paw applications. Each application lasts approximately 4-6 weeks; therefore, each kit lasts approximately 4-6 months and is only $19.95 - $22.95.
Soft Paws is available in a variety of sizes and colors including clear and black for a natural look.
Soft Paws for Cats – Size Guidelines
Soft Paws for Dogs – Size Guidelines
Questions?
If you have questions about Soft Paws visit the Questions and Answers page and/or contact us.
For more specific information about Soft Paws for cats or dogs, please visit:
The Big Question: Does Soft Paws Really Work?
Yes! Please visit our testimonials pages (link to testimonials) to read comments from our satisfied customers.