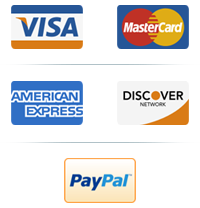 Veterinarians & Groomers
We offer a courtesy pricing structure when you purchase Soft Paws® for resale or professional use in your pet health or pet grooming business. Submit a request for pricing here.
---
Want to learn about exciting new products by the inventor of Soft Paws®?
It's the Air Muzzle Restraint®
Helps Eliminate Cat & Small Dog Bites!
The Air Muzzle facilitates superior neck extension while the purple vision shield removes ventral vision, providing both excellent jugular venipuncture and utmost safety for the veterinarian and technician. This ingenious restraint permits the veterinarian and staff to perform exams in greater safety than with conventional devices. The new patented sliding collar design slips easily on and off the animal's head without blocking its sight, thereby causing less fright and stress.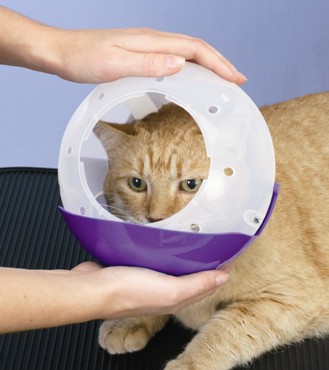 The Air Muzzle is quick to apply and remove saving valuable time before and after treatment. Application is as easy as 1-2-3...
Superior restraint helps eliminate potential cat & small dog bites
Potentially lowers insurance costs by reducing bite injury claims
360 degree face mask ideal for ophthalmic, oral & nasal exams
Allows safer administration of oral medicines & vaccines
Reduces stress by preserving pet's vision
Superior tool for jugular venipunctures
Saves exam room time
Helps reduce bite risk during grooming & bathing
Durable, translucent ABS plastic withstands office abuse
Invented by a veterinarian for veterinarians
Replacement parts available, please call for pricing
Air Muzzle w/out oxygen attachment: $89.99