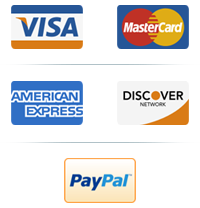 Testimonials Page 2
" I am shocked! My cat was the worst clawing kitty ever! He also is not exactly a relaxed, easygoing animal either, but to my amazement, he actually let me put on the Soft Paws with out a fight. He was covered in less than five minutes and hasn't bothered with them since! Now my furniture and my veterinarian can be saved from Simba's claws. Thanks so much!!"

Samantha Rubin
"I just wanted to thank you for a great product! I've been using Softpaws on my cat Dexter for about a year. I have to say-- they've made such a difference. The cat doesn't claw my furniture (or me) to pieces anymore! Thanks again!"

- Kristin Sanders (& Dexter)
""I've been using Soft Paws on my cats now for three years. Started with Smudge and Custard, and when Max and Fin came along they got them too. This is a picture of Custard modeling her beautiful self, and Soft Paws, after a touch of the 'nip (my dad had sent some catnip his dad had grown and dried about 10 years before). I love softpaws. They are a great alternative to other options, like declawing, clipping and every week. Thanks so much !!!"

- Wendy Thomas
"After recovering from the loss of my 18 year old companion, Tigger. My boyfriend finally gave in allowed my to get a new kitty. I did however have to agree to have it declawed, but felt that that was a better option than no cat at all. I agreed to the declawing prior to knowing anything about it, other than some cats were declawed and some were not. After getting my TWO new kitties, I followed thru with my part of the deal and looked into having both cats declawed. I soon became very sick to my stomach after finding out exactly what declawing entails.

Although I am a surgical nurse I had been under the impression that declawing just entailed removing the nail from a cats paw. I was horrified to find out that it actually entailed amputating the entire first joint of a cat's fingers. I also realized how incredibly painful this procedure was for the cat and realized I could not do that to my cats. Luckily, my vet recommended me trying Soft Paws before giving my new kitties away. The Soft Paws have become a part of our cat's individual personalities and have saved my kitties from being tortured for the sake of saving my boyfriends new furniture. They are incredibly easy to put on and stay on for a pretty long time. My one cat, Cleo, is a little more frisky than her little brother, Little "G", and sometimes tries to pull them off but other than that they have saved our home from the terrorizing effects of two small kitties. Thank you very much for offering such an incredible and humane alternative to declawing.

- Dana Mackey, Cleo and Little"G"
"We've been using Soft Paws for over a year now. I made the application of them a ritual. The cats always have them put on sitting on their cat post. Ajax is always first, followed by Falstaff, and then Ariel. After the Soft Paws have been applied, they always get catnip. All three of them actually sit and wait to have the Soft Paws applied because of this ritual. I decided to use a ritual because I know cats are comfortable with rituals, and I use the catnip to zone them out so they will ignore the Soft Paws and sleep allowing the Soft Paws to dry thoroughly."

- Joy Puthoff
"My husband and I are the proud parents of 4 wonderful cats. Our oldest cat belonged to a family member and was declawed. We witnessed the pain and suffering that the cat endured and decided not to get the other cats declawed. Recently we purchased new furniture and were facing a problem with the remaining three cats. While conducting a search on the internet, we found the Soft Paws website and decided to place an order. The product is staying on well and protecting our furniture. We have placed several orders and will continue to purchase more. I have enclosed a picture of Mr. Kitty proudly wearing the blue Soft Paws. Thank you for such a wonderful product."

- Harley and Carrie Henderson
[Mr. Kitty, Alice& Patches appreciate your product even more!]
"Here's a photo for your page! She's such a cutie and she loves her Soft Paws!(so do I) I was worried she would tear them off first chance, but she hasn't seemed to notice. She was abused as a kitten before I adopted her, so she scares easily.

This product has saved me from multiple scratches!

Thank you sooo much!"

- Sean and Amanda
"Here is my cat Amy with her purple Soft Paws. I'm so glad I purchased Soft Paws. They have saved our carpet and furniture. I think I will try the pink next.

Thank you!"

- Tara Manley
"As far back as I can remember, I've been very much against declawing. I knew what the process entailed, and it sounded extremely cruel, so I learned to trim claws. When my fiancé and I got our kitten Gueny ("Gwenny") we thought trimming would be fine... no such luck! Despite our best efforts to trim and teach, we were still finding scratches and snags on everything, including ourselves. After one particularly messy incident of Gueny trashing the house, we discussed declawing.

With tears in my eyes, I said okay, but wished there was a less damaging alternative. The next day I hopped online to search for one, and my search turned up Soft Paws! Skeptical at first, I saw the price and figured I had nothing to lose, so I ordered a little red pack. About 3 days (wow! talk about fast!) later, they came and we put them on that night. Since then neither of us have had scratches, the furniture is safe, and we love our little Gueny more than ever! Thanks for giving us our sweetie-cat back."

- Samantha & Tony Small
"We just finished applying the Soft Paws product to our 3-month-old kitty, Scratchy. Unfortunately, his name means just that as my daughter can attest. As encouraged by your company, happy customers should send a picture of our kitty wearing Soft Paws.

Well, here it is. We are happy (our new leather couch is going to arrive in a couple of weeks, and I am so relieved that Soft Paws arrived early). Scratchy looks happy (comfortable at least). Thanks for a great product. We are certainly going to do business with your company for the life of our kitty.

- Angel R. Cruz, Scratchy's Daddy and Soft Paws Fan
"Here's a picture of Boo Boo. We love his Soft Paws! Especially when he kneads my long hair!

- Sandra M. Navarro
"I have cats who use the Soft Paws product and I am so pleased with it I am going out and buying a leather sofa, something I dared not do before.

Thank you!"
"We've been using Soft Paws for over a year now. I made the application of them a ritual. The cats always have them put on sitting on their cat post. Ajax is always first, followed by Falstaff, and then Ariel. After the Soft Paws have been applied, they always get catnip. All three of them actually sit and wait to have the Soft Paws applied because of this ritual. I decided to use a ritual because I know cats are comfortable with rituals, and I use the catnip to zone them out so they will ignore the Soft Paws and sleep allowing the Soft Paws to dry thoroughly."

- Joy Puthoff
"We tried SoftPaws on our two cats for the first time and they work great. They have not been able to even get them off. I have attached a couple of pics of out cats wearing them for your website. The orange cat is Sparky and the black one is Spider. Thanks."

- Mick Christiansen
"My order arrived a few days ago and so far so good! Bo (my kitty) shook his feet a few times and did manage to chew one off but we've replaced it and all is well. I know I am going to be pleased that my living room can return to its normal state rather than appearing to be a quarantined site! Good bye protective plastic sheets and strategically placed pieces of aluminum foil!

Thanks so much for this ingenious product!"

- Marcia Seever and Kitty Bo
"Here's a picture of our couch clawing, rug pulling kitty.

Thanks to Soft Paws, our furniture is safe."

- Roger (the most famous Soft Paw wearin' kitty in the Bronx)
"We recently got new furniture but didn't like the idea of getting our three year old declawed, so the wife found your web site. With a product like this, I can't imagine anyone putting a family member through the pain of declawing! We are Extremely happy and will order again."

- Ben and Laura Lane