Testimonials cats Page 16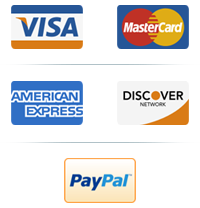 Testimonials cats Page 16
Hi, I just wanted to say how much we love the Soft Paws! I'm about to place another order.
Sophie has the blue, and Theo has the red.
Thanks you!!
Emily T.
We have got so many comments about the Soft Paws that can been seen on Nikky's paws. Thanks for saving our furniture, our sanity and Nikky from undue pain.
Barbara L.
My name is Ronnie. I have two kitties, their names are Lionel and Grendel. They both wear Soft Paws. We get three colors because the kitties seem to like it more. Grendel is the oldest, she's Grey, and she's three years old. Grendel was adopted from a farm in Iowa when she was really little. Daddy says she's his baby girl. Lionel is the youngest, he's black and white, and he's two years old. Lionel was adopted from a shelter in Oak Park, Illinois when he was little. Lionel had a broken leg when he went to the shelter, and he only had his cast off for 2 days when we adopted him. He was a ball of energy and he never changed.
Thank you,
Ronnie Jr.
My cat Buffy hates to have her nails trimmed, something I had to (try to) do every couple of weeks. She's not really bad about scratching the furniture when we're home, but who knows what she does when we're not home!
So I decided to try Soft Paws and they were fairly easy to put on her. She licked her paws for a few minutes after they were on, but we distracted her with toys and now (a day later) she's fine with them. I can't say she loves them, because what cat doesn't like to dig her claws into something? But one of her favorite thing to do is to stand in my lap and knead, claws spread, so at least she can't dig her claws into me anymore!
If only the Soft Paws could stop her from climbing on the kitchen counters... :)
Kimberly B.
I ordered Soft Paws w/very little hope they would actually work. They were my last hope. I had tried everything from scratching posts to sprays to two sided tape. In a desperate attempt to take care of my cat's scratching problem I ordered Soft Paws and am thrilled. My cat is not very cooperative when it comes to nail clipping, so I thought I was in for a struggle. I had the Soft Paws on her w/in 15-20 minutes!! I was prepared to go through a process of her getting used to them. However, she tried only briefly to get them off -in no time it seemed she was used to them. I can't begin to tell you how grateful I am for your product.
Thanks again!
Valerie C.
Thank you so much for the response. We have now had the Soft Paws on for a week and they are wonderful! What a great idea! I wish more people knew of these before they had irreversible surgery on their cats.
Thank you again!
Coreena D.
I admit it—when I read the testimonials, I was skeptical. But I figured it was worth a try. Our 15-year-old cat has been "post-trained" since kittenhood, but that didn't stop him from shredding 2 sofas and 1 chair over the years. We tried all the deterrents—tape, foil, awful smelling sprays—but nothing worked for long. We resigned ourselves to that lived-in look.
I read that the paws were easy to apply—they really were. Zachary tolerates me clipping his claws, and he tolerated the application of the paws as well.
I was sure he'd chew them off within an hour. Yes, I'd read that the cats hardly seem to know they're on, but my cat is very smart. I'm delighted to tell you that after a few minutes he really didn't seem to notice them. It's been a few days now, and he hasn't been bothered by his new paws in the least.
The best part is that, because of Soft Paws, we have decided against declawing our new kitten. We were very reluctant to consider declawing at all, but weren't willing to sacrifice our nice furniture. And now we don't have to.
Thank you so much for providing this amazing product. I'll spread the word among all the cat owners I know!
Sincerely,
Annette W.
FINALLY! Our cat is no longer shredding my couch, my carpet or my children's faces and arms ("Whiskers" is very playful). I wish I would have had "Soft Paws" 2 years ago! I couldn't have "Whiskers" declawed, it just wasn't in me to do something that seemingly cruel to an animal and giving him away was too cruel to my little girl ("Whiskers" was all that she wanted for Christmas 2 years ago). However, recently I did talk to my local vet about declawing because I was at my wit's end with all the scratching going on in my home. Still, I just knew there had to be a better way to prevent all this damage. I found "Soft Paws" on the internet, THANK GOODNESS! Now we can all live in the same house in harmony. Thank you so much.
D'Ann D.
I just wanted to say that I love your product. We just adopted our second baby, she is a year old and came from the shelter. We have a 13 year old already and she is already declawed so we feared of fights with our older girl as well as our velvet couch. I'm so glad I have an alternative to the terrible declawing. I will tell everyone I know what a wonderful product this is. It took two of us for application, one to hold one; one to apply. The hardest part was trimming! Application was easy. Thank you for the super fast shipment. We ordered on Thursday night and received them on Saturday.
Thank you so much again.
Kimberly and Miso
I was considering declawing my cats until I stumbled upon Soft paws.com on the internet. I was extremely skeptical at first, but after trying them on my 2 cats, I am now a believer! My cats had absolutely no problems adjusting to them. I doubt they even noticed that they had them on! Now I don't have to worry about them clawing my beautiful new furniture, rugs, bed etc.! Please don't ever stop making Soft Paws!
Andrea R.
This is Mia at 9 weeks wearing kitten Soft Paws... she just loves them, and doesn't even fuss when we put them on.
Thanks for the great invention
Erin V.
I'm Jan, the proud owner of Sasha. She looks adorable in her pink Soft Paws which match her pink harness. She goes for daily walks around the neighborhood on a leash and is the envy of all Madeira Beach cat owners.
-Jan A.
I just wanted to let you know how much I love your product. My kitties were the guinea pigs for a group of us that volunteer at an animal shelter. I love them, but our furniture was not nice enough to keep up with them. Now we have new couches and are going to start using them again. When I handled adoptions at the animal shelter, I told everyone about them.
I just wanted to let you know that I find my cats each take a size smaller than recommended. I find they stay on better. My large (16 pound) male is the only one who takes a medium. My Maine Coone (with unusually small claws even though she has big feet) and 2 medium size females take smalls. If someone is having trouble keeping them on, it might be a good idea to try one size smaller.
Thanks for creating such a great product!
Stacie P.
My 14 and a half year old cat Allie wears Soft Paws. She scratches her scratching post vigorously without losing the caps.
Charlotte R.
I wanted to write and thank you for your product. My cat Hershey was an only pet for six years and became very jealous when I got two small Chihuahuas.
I ended up at the vet more than once because he'd scratched a dog's eye. He became much more accepting of them as time went on but once in a while there were run-ins and I'd come home to find red swollen spots from a cat swipe on a dog's nose or ear. I became worried about going out and leaving them alone; my friends were telling me to declaw Hershey, give him away or even worse, put him to sleep (all unacceptable to me).
After coming home Monday to find a big red bump on one dog's snout, I called my vet in desperation and asked if they knew of anything I could do. They recommended your product, and I received it yesterday (fast delivery!). I feel so relieved that I don't have give away my kitty or worry anymore that my dogs will be injured. Peace reigns in the household, and I have peace of mind.
Thank you, Andrea, Hershey, Anais and Bailey