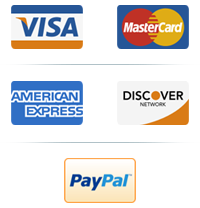 Testimonials cats Page 7
Its now been a couple of weeks since I have first tried Soft Paws, I lost a few of course on the first time (probably in the cat box) but after replacing them and getting more used of applying them, both myself and my 2 yr old cat Cheyenne are more comfortable. She doesn't even know there on or budge anymore when its time to replace one. Haven't lost one since my last application 2 weeks ago, she's special and has an extra toe on each foot so it's real good to know they last so well so I don't go through so many.
We both thank you for this great product and excellent service. No more worries about my brand new leather chair! Or the pain of declawing. Were both HAPPY!!!!!!
Alisha and Cheyenne
Hi, My name is Lynn Tanner and I am the Executive Director for the Klamath Humane Society, the only animal welfare organization in Klamath County. We try to involve ourselves in as many projects as we can to generate support for us in this rural community. We've been around since 1977, and most of the farmers here think we're not necessary: breeding and disposable companion pets are all a part of life. Well, there is a small pocket of volunteers and paid shelter staff that disagree and we spread the word wherever we can. For example, we recently took some of our shelter residents to an Alzheimer's Care Facility as part of a therapy program. We were worried about the thin skin of our hosts, so we put "Soft Paws" on the cats in different colors. They were a donation to us.
Guess what happened! Not only did we protect the elderly from accidental scratches, but they actually were fascinated with them! The "Soft Paws" were the highlight! The senior citizens loved them! They want us back every month...and bring our cats!
-Lynn T.
Thank you so much…. I'm having much better luck these days with the nail caps. My initial order included a box of medium-sized caps and I think they stay on longer. Siam, who is part Siamese, continues to groom, groom, groom once they are applied so I am doing "manicures" on him at least once a week. Bodhi, my Persian, is so passive. He's is more like the cats you describe in your literature. Regardless, it beats declawing. Thanks for being available.
-Kristen A.
P.S. I've passed your brochure along to my homeopathic vet.
Dear Soft Paws,
My vet recommended Soft Paws to me several years ago, when our cat (too old to declaw) started shredding our furniture. They work like a champ, as my Gramps used to say. We have lived in France for two years, and the owner of the kennel where we board the cat thinks they're the coolest thing ever. Apparently he's told other customers about them, and they all clamor for them, but can't find them in France. I'm passing on your contact information to him so that he can give it to his distraught customers with cats and shredded Louis XIV furniture.
Thank you for making such a great product.
Nancy B.
I just wanted to tell you that I received my Soft Paws for my cat and they are a miracle, this is a wonderful solution to declawing. I will make sure I spread the word.
Thank you,
Stephanie C.
I ordered Soft Paws about a month and a half ago for my kitten, thinking it is never too early to get her into good habits. They arrived within 2 days and after a little bit of a struggle the first time, Macy now tolerates me putting them on her very well. I wanted to let you know how great I think this product is…kudos to you for an outstanding product and great customer service and information availability. Can you also make something to cover her teeth? :) Please feel free to use my comments on your testimonials section. This is the best cat product I have ever come across.
Sincerely,
Jennifer A.
I have three cats who use the Soft Paws product and I am so pleased with it I am going out and buying a leather sofa, something I dared not do before.
Thank you
Danielle L.
I have been using your product for three years…I was very happy to find you had a website for ordering. I used to make special trips to the Vet to buy them. This product is so easy to use… my cat doesn't even know they are on.
Thanks Again.
Denise B.
I'm just writing to tell you how pleased I am with Soft Paws. I bought a set of Soft Paws over the Internet a month or two ago, when my cat began to look frustrated with my very active infant, who chases him incessantly. However, when the product arrived I looked at the kit and decided that he would never tolerate them, so I put them up in a cabinet. As much as he hates having his nails clipped, I figured there was no chance he would let me put on the Soft Paws.
But then the baby chased the cat once too often. The last time I wasn't fast enough to get between them. His swatting paw caught her in the face and left a little cut very near her eye. That was the last straw. I decided to take the plunge and put the Soft Paws on him...no matter how much he hated them!
I was very surprised. I won't tell you that he enjoyed the application process, but I will say that it wasn't any worse than a regular nail-clipping. After I finished he bit at them for about 20 minutes the first night, and then once or twice the next day, and he's left them alone ever since. I can't believe it! And they've stayed on perfectly since then.
He has not hurt the baby since that point. He has taken a couple swipes at her since then, and I know when he actually touches her because she cries (a little fear and a little frustration). But when I go to get her there isn't a mark on her.
This is going to save me a lot of chasing, the baby a lot of scrapes, and the cat a lot of scoldings. We're all very grateful.
Thank you,
Sue B.
Thanks for the great product. I couldn't be happier with Soft Paws. My kitty got used to them after about 2 weeks, and I no longer worry about my new furniture. It's a humane and simple solution to what could have been a very expensive problem!
Susan E.
I am SO HAPPY that I can finally order Soft Paws online! I have a neutered male cat, Jackson, who is 8 years old, and he has been wearing Soft Paws since he was a kitten. The only thing I do not understand is why EVERYONE with a cat is not using them. I am constantly telling people with cats that they must try Soft Paws. They are absolutely the best way to please both a cat and owner when scratching is a problem. I just got another cat, Gracie, and she is a one-year-old rescue cat. She has not taken to Soft Paws as quickly as Jackson did, but I am fully confident that very soon she'll be completely unaware that they exist.
Thanks very much,
Adrian F.
I recently adopted a male cat from my local SPCA. The cat, it turned out, loved to scratch on furniture. I found your product on the website and it arrived in two days! The product works great! It has solved all of my problems.
I own a business (facials) and I talk to my clients on a personal basis. Many are cat lovers and I have told them about your product. I have repeatedly downloaded your info from the web and handed it to them. Would you please send me a supply of brochures to my business? That way, I can just put them on my brochure rack and spread the word. Maybe I can prevent more cats from ending up at the animal shelter because an owner becomes frustrated—more so, prevent one cat from having their claws removed surgically. I had no idea how cruel this procedure really is.
Thank you,
Debby H.
I received the Soft Paws and so far have been extremely happy with them! I put them on Gizmo my 2 year old Ragdoll, who is my biggest scratcher on Friday night as soon as they got here. I was really expecting him to have a fit, but since he is used to having me clip his nails anyway, I had them on in less than 10 minutes. Since then, he has only lost one from a dewclaw. I may not have had enough glue on it though. Taz, my 3yo Ragdoll is next.
He doesn't scratch the furniture very often, but he did on Saturday like he was asking me for trouble! LOL It will take a bit longer to get them on him, I'm sure. You have a great product and I will be purchasing more I can guarantee you. Now I can get my furniture recovered and not worry about them tearing it up again!
Thank you so much.
Melissa H., Taz and Gizmo
I received my order....thank you!
I applied them to my Cat's paws and they work great!
You now have me as a permanent customer!
Tim C.
Let me just say that I am the last person who would have ever considered putting caps on my cat's nails! I've converted. Soft Paws are a miracle! We were seriously going to give away our cat because we couldn't deal with the destruction anymore and nothing else helped. Then our vet told us about Soft Paws. They are very easy to put on. (We found it easiest to have my husband hold her down while I put the caps on. I also determined they stayed on better if you put a little more glue in the caps than the instructions say.)
Our cat didn't mind them at all, even at first. Now, 5 weeks after the first application, only one has been shed. And our expensive leather chair is safe (not to mention my nerves)!
Thank you,
Betsey D